Trade with this broker:

FINMA (Switzerland), FCA (UK), DFSA (UAE), SFC (Hong Kong), MFSA (Malta)
Advanced Trader (proprietary), MetaTrader 4, MetaTrader 5, FIX API
Financial service provider Swissquote reported that the first half of the year results surpassed its expectations.
The highlights for the first half of 2020 include:
Net revenue increased by 43.2%
Pre-tax profit grew 132.8%
57,258 new client accounts opened
New money inflow reached CHF 3.0 billion
Swissquote has revised its outlook of the full year in an upward direction. The company expects a pre-tax profit of CHF 100 million and revenue of CHF 300 million for the full year.
The Swiss online broker reported high volumes for H1 2020 resulting from the continuing influx of new clients and high volatility of the financial markets due to the coronavirus pandemic.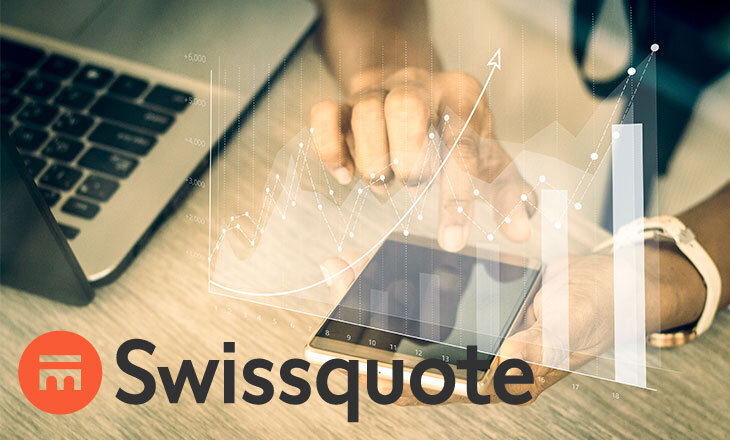 Swissquote reported operating revenues of CHF 162.7 million for the first half of the year, an almost 39% increase with the first half of the previous year when it was CHF 117.2 million. Net revenues reached CHF 160.7 million, 43.2% increased to CHF 112.2 million in the previous year. Net fee & commission income climbed by 82.7% to CHF 83.4 million (CHF 45.6 million for the same period the previous year). Net eForex income rose by 52.2% to CHF 60.0 million (CHF 39.5 million for the same period the previous year). Total net interest income fell by 21.7% to CHF 16.6 million (from CHF 21.2 million). Net trading income amounted to CHF 2.8 million (CHF 10.9 million for same period in 2019).
Net profit for the period more than doubled with 128.5% increase reaching CHF 50.4 million, compared to CHF 22.0 million for the previous year.
Swissquote has been working on steady expansion of its service offering. In the first half of the year, the company implemented projects designed to expand and improve the range of services. Swissquote Bank Eu- rope SA in Luxembourg's customers were successfully migrated to Swissquote's new eTrading platform. Société Générale became a new issuer on Swiss DOTS. Since March 2020, seven new cryptocurrencies have been tradable on Swissquote: EOS (EOS), Stellar (XLM), Chainlink (LINK), Tezos (XTZ), Ethereum Classic (ETC), Augur (REP) and Ox (ZRX). Online trading was also launched in four additional stock exchanges in Australia, Singapore, Spain and Hong Kong.
---
Read More: