KYC & AML

Game-changing capital market solutions that boost broker credibility, lower transaction costs, and offer traders peace of mind.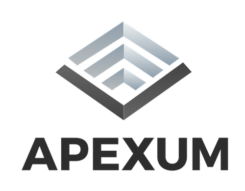 Apexum offers wide range turn key solutions for brokerage companies. We provide Brokerage Start-Up Solutions and Enterprise Solutions to Brokers in building their business, we strive to increase efficiency and optimize workflows for Forex Brokers. With our Trading Platform Solutions, Technology (CRM – Back Office | Partner Network | Trader Cabinet), Liquidity (Forex, Stocks, CFD, Crypto, Energies, Metals, Indices), Corporate Services, we help start-ups or enterprises expand their business while reducing costs and placing a trajectory for profit and growth.
---
Browse:
---
LeapRate's Forex Yellow Pages is a one-of-a-kind online resource providing easy access to a variety of companies which provide services and products to the Forex industry – everything from retail and institutional Forex and CFD brokers, software providers, experts on regulation and licencing, trading platforms, data solutions and more.
Simply select the category or search the type of service you're looking for. To advertise in the Forex Yellow Pages please contact us at [email protected] or fill in the form here.
The information provided in the Forex Yellow Pages is provided by the advertisers. LeapRate does not necessarily endorse or recommend any of the advertisers or the services or products which they may provide.