Payment Providers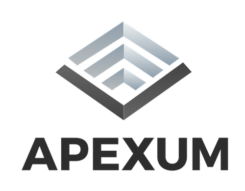 Apexum offers wide range turn key solutions for brokerage companies. We provide Brokerage Start-Up Solutions and Enterprise Solutions to Brokers in building their business, we strive to increase efficiency and optimize workflows for Forex Brokers. With our Trading Platform Solutions, Technology (CRM – Back Office | Partner Network | Trader Cabinet), Liquidity (Forex, Stocks, CFD, Crypto, Energies, Metals, Indices), Corporate Services, we help start-ups or enterprises expand their business while reducing costs and placing a trajectory for profit and growth.

Archer International Consultants is made up of a group of experts in the world of Forex. We are specialists with years of experience and more importantly success behind us. Archer is dedicated to providing innovative solutions for leading Forex market players.
NOIRE constantly delivers reliable, flexible and secure payment services, which can be implemented with ease, maximizing revenues and providing confidence to clients and businesses. Experts specializing in Forex, China Payments, Financial Services.