Forex Industry News at LeapRate was headlined this week by regulators in two countries which have been quietly looking to grow their Forex Brokerage industries – Malta and New Zealand. Both regulators took steps to beef up their oversight of the sector, while not doing too much to scare off brokers looking for friendly (yet respected) homes to base their operations.
There was also our exclusive reports (copied soon after on other blogs) about the latest FX broker to get an FCA license and expand to the UK, and the latest Retail FX license handed out by the Bank of Russia. Also results from Core Spreads and PhillipCapital UK – you read about it all first on LeapRate.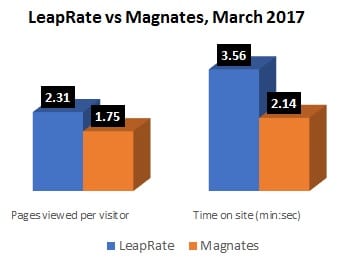 We are also pleased to report that after a record February for LeapRate which saw us surpass our competition, we extended our lead in March as we continued to grow our readership to more than 238,000. And once again, readers spent a lot more time on LeapRate, visiting more pages (SimilarWeb data at right, and below).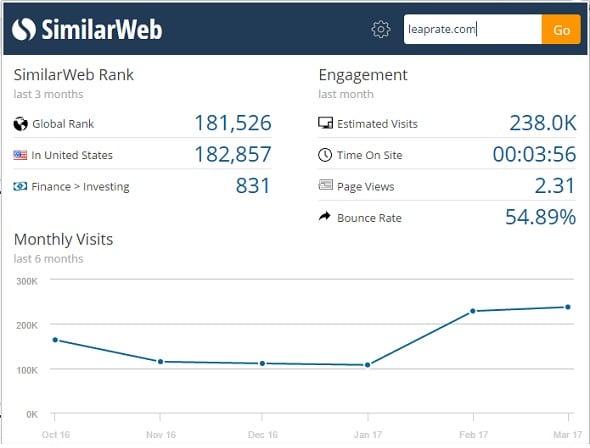 Some of our most popular, shared and commented-on posts this week at LeapRate included:
---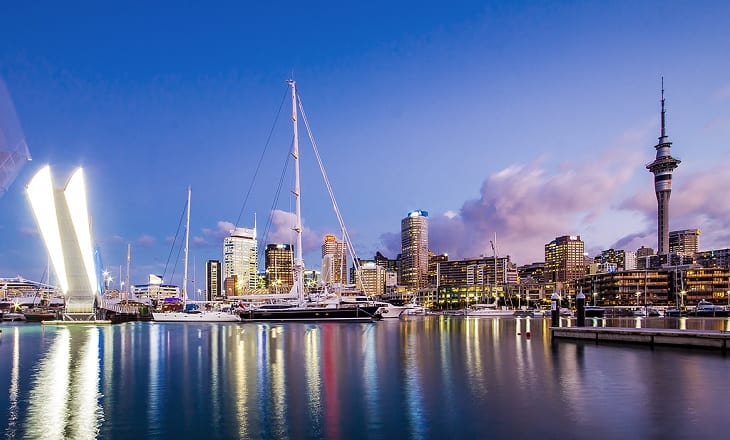 New Zealand to require Spot Forex, CFD and Binary Options brokers to obtain a Derivatives License. New Zealand financial regulator The Financial Markets Authority (FMA) has issued a statement today confirming that it plans to require all brokers offering spot forex, CFD and binary options trading to obtain a derivatives license in the country. Until now, all 'short-term' derivatives trading was exempt from FMA licensing. What led the FMA to "change its mind" and require licensing of FX brokers? Any other restrictions put in place on leveraged trading by the FMA?
Malta MFSA finalizes new rules for Forex and CFD brokers. Continuing the recent string of rule proposals and consultations across the EU (and elsewhere) by leading financial regulators, Malta watchdog MFSA has issued a Feedback Statement on rules changes it proposed for Forex and CFD brokers back in October. So what is the MFSA now proposing? Leverage limits? When will the new rules come into effect in Malta?

FXCM's great comeback: GLBR shares up 86% since March 20. Since reporting its fourth quarter and full year 2016 financial results on March 20, shares of Global Brokerage Inc (NASDAQ:GLBR) – formerly known of course as FXCM Inc – have been on a tear. The move has been made on fairly low trading volumes, but still, a nice move upward nonetheless. So what gives?

MahiFX receives FCA license. LeapRate Exclusive… LeapRate has learned that Forex brokerage solutions provider MahiFX has received its FCA license in the UK as a matched principal broker. Where has MahiFX been licensed until now? What does MahiFX plan to do with its new FCA license now in tow? Get all the details, exclusively now at LeapRate.

Core Spreads parent FINSA Europe grows Revenues by 60% in 2016 to £8.0 million. LeapRate Exclusive… LeapRate has learned via regulatory filings in the UK that FCA regulated brokerage are platform white label group FINSA Europe Ltd has had a very successful 2016, growing Revenues by 60% to £8.0 million for the year, versus just under £5.0 million in 2015. Which regions did the growth come from? What other brands have been white-labelling FINSA's broker solutions?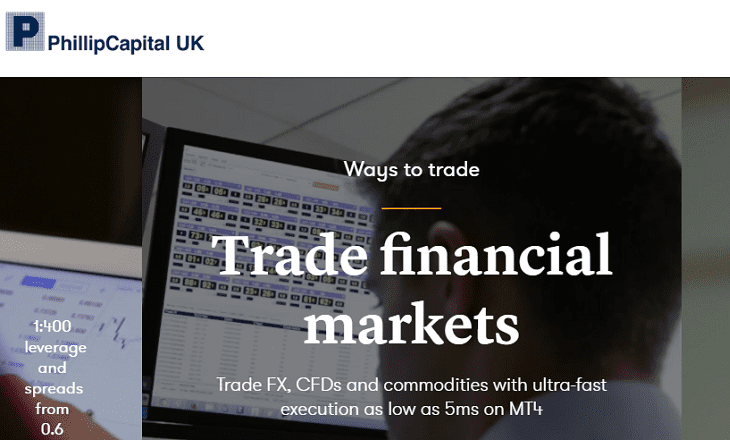 Forex broker PhillipCapital UK parent company sees Revenues fall 27% in 2016. LeapRate Exclusive… LeapRate has learned via regulatory filings made in the UK and Singapore that King & Shaxson Capital Limited – parent company of FCA regulated retail and institutional Forex broker PhillipCapital UK – has seen a significant drop in activity in Fiscal 2016. Get all the details, exclusively now at LeapRate.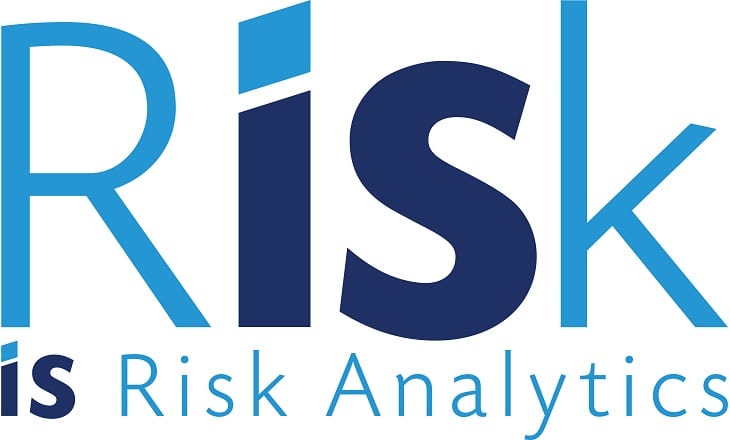 IS Prime launches PredatorWatch for forex brokers to identify toxic clients before they trade. Following its recent acquisition of  risk management solutions provider ThinkLiquidity, brokerage solutions provider IS Prime has announced the launch of a new product called PredatorWatch, out of its newly minted division IS Risk Analytics (ISRA). ISRA's PredatorWatch is meant to help brokers to identify toxic clients before or shortly after they trade.