LeapRate Exclusive… LeapRate has learned from regulatory filings that ETX Capital had a fairly poor year in 2016, following a shift in strategy to refocus on what the company called premium customers, and away from pay-away and introducer-led channels, including China.
The filings were made by FCA regulated Monecor (London) Limited, which operates the ETX Capital brand. ETX offers trading via its own proprietary platform iTrade, as well as MT4. It also offers Binary Options trading on the licensed MarketsPulse platform.
Revenues at ETX Capital came in at £34.3 million (USD $45 million) for 2016, down 17% from £41.2 million the previous year. The company reported a loss of £2.7 million, versus positive net income of £1 million in 2015. The results come after ETX went live at the beginning of 2016 with a new website, logo and branding.
At a time when several of its rivals were expanding operations with IBs and other third party channels, especially in the Far East, ETX stated that its change in strategy in the other direction led to a decrease in trading volumes and a 32% drop in web-base spread revenue – with 83% of the drop coming from ETX's Chinese and introducer business. Commissions paid to introducing brokers were down 40% in 2016 to £6.3 million, while ETX more than doubled its direct marketing budget to £4.3 million.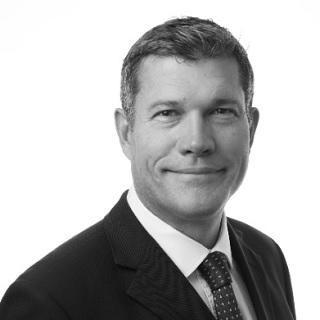 CEO Andrew Edwards had the following to say to LeapRate about 2016, and how 2017 has gone so far at ETX:
During 2016 ETX Capital made a number of significant changes to the business to align it with changing regulation throughout Europe. A number a strategic partnerships were terminated, particularly in Asia, the customer onboarding funnel was redesigned to meet the highest regulatory standards and investments were made in technology, particularly mobile and HTML5. The Company has recently launched its new HTML 5 trading platform, a project that consumed significant resources over the course of 2016 the benefits of which it will get over the next few years.

Trading in 2017 has been profitable and the company expects a strong full year performance.
Professional and institutional clients generated Revenue of £7.5 million (22% of total Revenues) in 2016, down 19% from the previous year.
Geographically, the company's pullback noted above led to the company's UK home market accounting for 56% of new traded accounts in 2016, versus just 39% the previous year.
To beef up its capital base, ETX Capital shareholders invested an additional £1 million of equity into the company after year-end, in March 2017.
The follow-up to ETX's poor year in 2016 has been a lot of turnover in 2017. As was exclusively reported by LeapRate, three of the company's independent directors have resigned this year – iProov founder Andrew Bud, Fintrax International CFO Claire Hafner, and former City Index CEO Mark Preston. Longtime ETX Capital executive Vincenzo Roselli, who was responsible for the company's scaled-backed affiliate program, recently left for Investoo. Joe Rundle, who ran the Partnerships business at ETX for the better part of a decade, left mid-2016 and is now with ThinkMarkets.
ETX Capital's 2016 income statement reads as follows: