LeapRate Exclusive… LeapRate has learned via regulatory filings in the UK that Andrew Bud has resigned from the board of directors of Monecor (London) Limited, parent company of FCA-regulated Retail Forex and CFDs broker ETX Capital.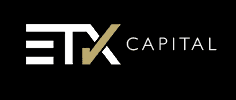 Andrew Bud is founder and CEO of iProov, a London-based startup in the field of facial recognition and user verification. Mr. Bud previously founded cloud-based messaging startup mBlox, which was acquired last year by CLX Communications for $117 million.
Andrew Bud had been a non-executive board member at ETX since 2013. We understand from sources at the company that ETX prefers to limit its outside directors to four year terms, as part of good corporate governance, which would explain Mr. Bud's departure after four years on the board.