Nobody like a tie. Not in sports. And certainly not in politics.
But after a brief yet highly volatile UK election contest, it looks like that it what we just might get.
Initial exit polls (see above, source: CNN) are indicating that Theresa May's Conservatives are likely to lose their parliamentary majority, yet remain as the UK's largest party. Not exactly a tie, but fairly close to one.
Exit polls indicated:
Conservatives – 314
Labour – 266
Scottish National Party – 34
Liberal Democrats – 14
As we reported yesterday, the last results from IG's election trading market indicated a narrowing electorate, but still a Conservative majority:
Conservatives –326 seats
Labour –245 seats
Liberal Democrats –15 seats
Scottish National Party – 39 seats
The markets reacted somewhat as expected to anything but a strong Conservative majority, with traders exiting the British Pound and UK equity futures. As of the time of writing (11:10pm BST) the GBPUSD was off more than 1.5% to 1.2757. The Euro remained stable versus the dollar, with the EURUSD sitting at just above 1.12.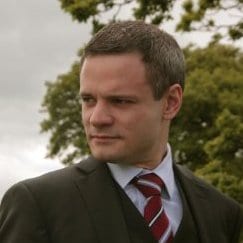 Chris Beauchamp, Chief Market Analyst at IG Group Holdings plc (LON:IGG) says:
The exit poll has certainly produced a shock wave in markets, with disbelief and then a swift drop in the pound in FX markets. The FTSE 100 played catch-up as well, falling below the low of today's session as traders digested the potential for a hung parliament.

Once again, it seems as if the British public has decided to surprise everyone. Now we have to wait for the results to start coming in, but markets will not like the idea of the Conservatives losing their overall majority. What is also interesting is the low total for the SNP, which will make life difficult for Labour in forming a coalition with them and the Lib Dems. This election has been getting more interesting over the past six weeks, and the uncertainty has just been ramped up more than a few notches.