Data from UK online financial trading firm IG Group Holdings plc (LON:IGG) and its political trading market indicate an expected Conservative majority government – although a smaller majority than was expected earlier in the campaign.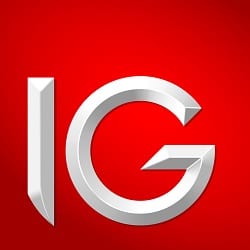 IG clients have seen their expectations of a landslide Conservative win ebb, along with Theresa May's lead in the polls. A somewhat unimpressive campaign from the Conservatives, plus a better showing from Jeremy Corbyn than had been expected, have combined to  make this campaign more of a contest than was likely six weeks ago.
Nonetheless it is clear that, barring a Brexit or Trump style surprise, Theresa May will be returning to Downing Street at PM on Friday morning.
Below are the latest "prices", and what they predict:
Conservatives – 369 seats (gain of 39 seats). High during campaign was 400; low was 360.
Labour – 201 seats (loss of 26 seats) High during campaign was 209; low was 150.
Liberal Democrats – 12 seats (gain of 3 seats) High during campaign was 32; low is 12.
Scottish National Party – 45 seats (loss of 9 seats) High during campaign was 51; low is 46.
The data also indicate:
Conservative majority – 85% chance down from highs of 94%.
No overall majority up to 15% up from lows of 6%.
We would note, however, that betting markets were wrong in predicting the outcomes of the aforementioned two "surprises" – Donald Trump's US election win last November, and the #VoteLeave victory in last June's Brexit vote.