LeapRate Exclusive… LeapRate has learned via regulatory filings that FCA regulated retail FX and CFDs broker Infinox Capital saw tremendous growth for the second year in a row in Fiscal 2018 (the company has a March 31 fiscal year end).
Revenues at Infinox, formerly known as GO Markets UK, more than doubled during 2018 to £41.7 million (USD $54.8 million), versus £17.5 million in 2017. In 2016 – the last year the company was still using the GO Markets brand – revenues were just £8.4 million.
The growth at Infinox has come with significantly increased costs, however, with net profit of £2.8 million up from £1.1 million last year. Digging into profits was an increase in Admin expenses from £3.7 million in 2017 to £14.0 million in 2018.
Client assets at Infinox increased by 20% to £27.8 million (USD $36.6 million) during fiscal 2018, from £23.2 million the previous year.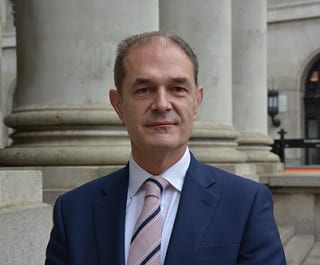 As mentioned above, 2018 marks the second year that the company operated under its new 'Infinox' brand. The company was originally established in 2009 by CEO Robert Berkeley as Blu-Hill Financial Limited, and first licensed the Vantage FX brand (an Australia based ASIC licensed broker) before switching to license the GO Markets brand (another Australian FX broker) in 2015. GO Markets UK rebranded to Infinox Capital in July 2016.
While the company didn't provide any geographic breakdown of its client base, we believe that a lot of the volume growth at Infinox came from China based clients. The company has strong ties to the Chinese FX market dating to its previous Australia brokerage relationships with Vantage FX and GO Markets. And, the company's ultimate controlling shareholder is Chinese national Xeuniu Zhang, via Seychelles holding company Victoria and Emily (Pty) Ltd.
Infinox's 2018 income statement follows: