Moscow Exchange just announced it will commit its innovative technologies business line and work with fintech start-ups to a new subsidiary company, MOEX Innovations. The Exchange plans to invest up to RUB 1.2 bln into innovation-focused companies and projects.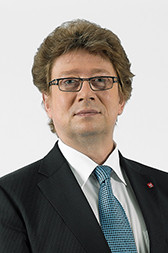 Alexander Afanasiev, Moscow Exchange's CEO, said:
We are striving to reinforce our position as a leader in innovation on the Russian financial market. Global practice shows that working with new technologies and the teams developing them requires new management approaches. For that reason we are setting up a company to support innovative financial technologies that contribute to development of the financial market in general, and Moscow Exchange Group's product and service offering in particular.
MOEX Innovations will fully involve fintech and venture capital professionals in assessment of projects. The new company will consider different forms of support for innovations, including awarding grants for technology development, purchasing technologies, direct investing into fintech companies, and co-investing with venture capital funds.
MOEX Innovations' key priorities will be the following technologies, products and services:
market data distribution technology together and innovative analytical products based on such technology;
development of technologies and platforms to raise institutional and private capital for small- and medium-sized enterprises (SMEs);
use of blockchain technologies in post-trading systems;
innovative services to boost private investments in on-exchange markets (mobile trading terminals, etc);
development of innovative trading solutions.
A decision to establish MOEX Innovations was taken by the Moscow Exchange Supervisory Board on 30 June 2017. It is expected that the new company will start operations this autumn.