The top headlines in this past week's Forex Industry News were an odd mix of old faces in new places, a regulated Retail FX broker shutting its doors, and charges of fraud, slippage and blackmail.
Which binary options executive is the new CEO of Investing.com?
Why did Invest.com renounce its CySEC license and end all relationships with clients?
Which Retail FX broker is being investigated for slippage practices, while charging back that it is being blackmailed by a former large client?
What did the FCA say the difference is between cryptocurrencies, and crypto CFDs?
Which UK spreadbetting broker posted a loss last year?
Answers to these questions and more appeared first or only at LeapRate. Some of our most viewed and commented-on posts from the past week include:
---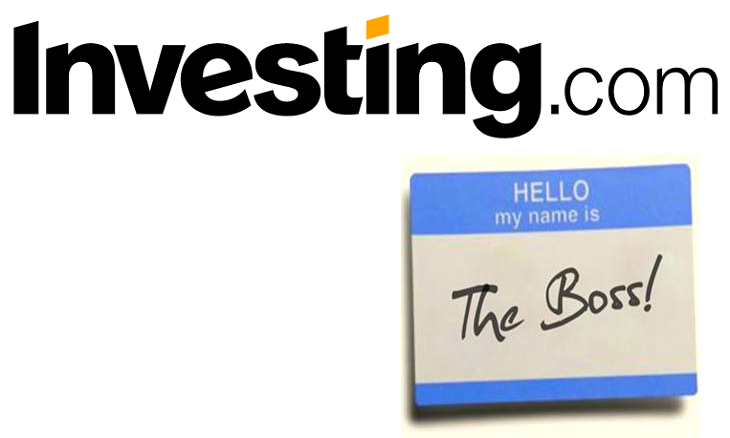 Exclusive: Investing.com goes outside the company for a new CEO. LeapRate Exclusive… LeapRate has learned that Forex and financial news website – and one of the most popular sites for FX broker advertising – Investing.com has gone outside the company to hire a new CEO. Who's the new CEO of Investing.com? Where is he coming from? (Hint: most recently, CEO of a Binary options company). Get all the details, exclusively at LeapRate.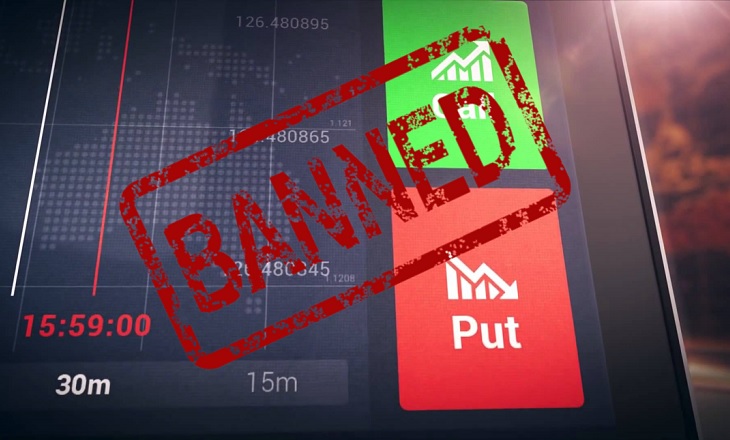 Exclusive: Google Play bans all Binary Options trading apps. LeapRate Exclusive… LeapRate has learned that online giant Google has taken what seems to a final step in the coffin of Binary Options trading, issuing a blanket ban on all apps which allow Binary Options trading in its Google Play apps store. How is Google's action different from previous "bans"? What has Apple done in its App Store? Get all the details, exclusively now at LeapRate.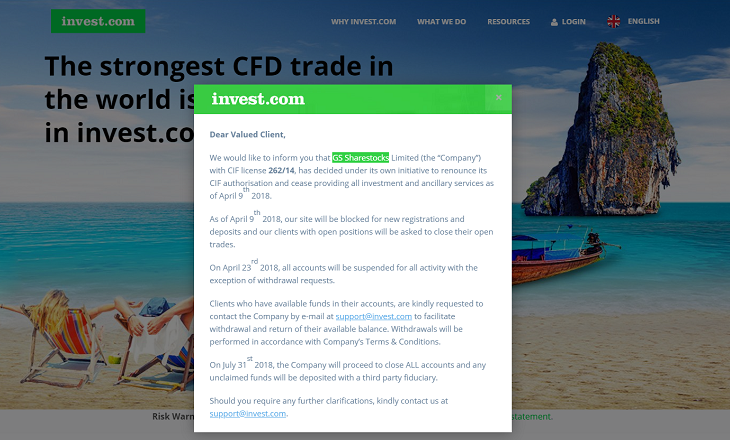 Invest.com parent renounces CySEC CIF license, closing CFD business. Yet another broker goes offshore. Or, is turning to crypto. Retail FX and CFD broker Invest.com has posted a notice on its site that its parent company GS Sharestocks Ltd has decided to renounce its CySEC CIF license, and has halted all regulated services as of earlier this week, April 9. What are Invest.com's management team members up to now? Get all the details, now at LeapRate.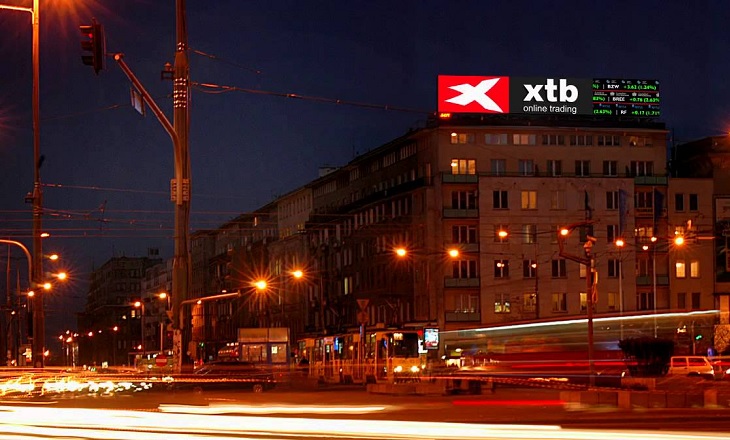 Forex broker XTB claims blackmail, ex-client claims fraud, KNF investigates. A war of words is brewing between Warsaw based Retail FX broker XTB.com, a former disgruntled client, Poland's Financial Supervision Authority (KNF), the Polish press and prosecutors with charges of asymmetric slippage, fraud, and blackmail being bandied about. What is the KNF actually investigating? Get all the details, now at LeapRate.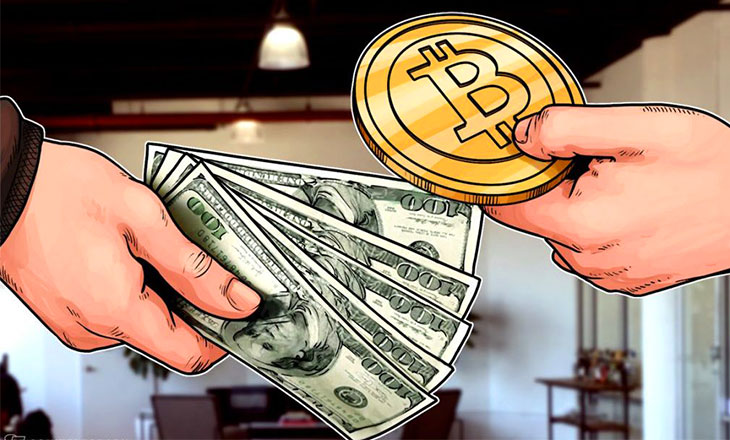 The FCA differentiates Cryptocurrencies from Crypto CFDs. UK financial regulator the FCA has issued an interesting statement indicating that it is treating trading in actual (if there is such a thing) cryptocurrencies and in crypto CFDs very differently. What is the difference between cryptos and crypto CFDs, at least as far as the regulator is concerned? Get all the details, now at LeapRate.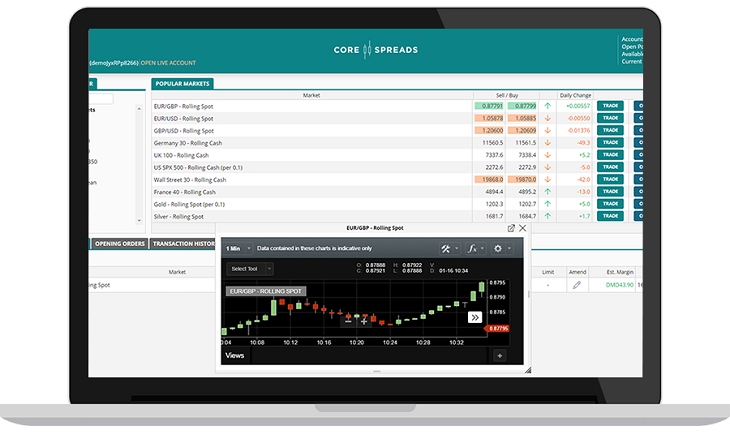 Exclusive: Spreadbetting and CFDs broker Core Spreads loses money in 2017. LeapRate Exclusive…. LeapRate has learned that after it earned a modest profit in 2016, FCA regulated spreadbetting and CFDs broker Core Spreads lost money in 2017. However, Core Spreads did have some success in 2017, growing the company's business and client base in a few key regions. How much Revenue did Core Spreads bring in during 2017? How much money did they lose? How much in Client Funds does Core Spreads hold? Get all the details, exclusively at LeapRate.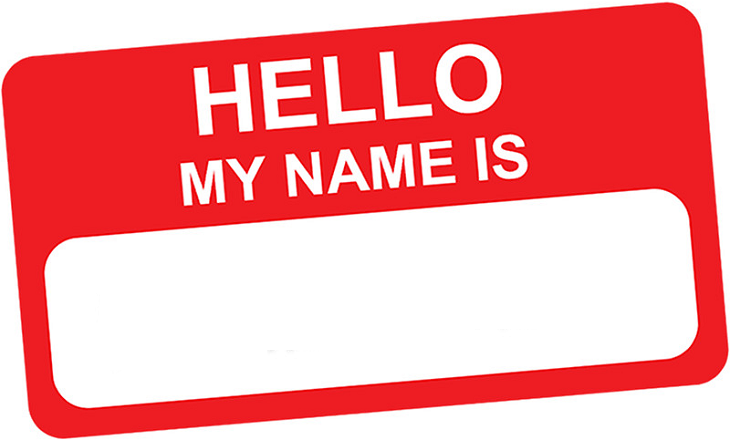 Leucadia sells businesses and is renamed Jefferies Financial Group Inc. Well, it looks like FXCM is going to soon get another logo change. Just several weeks after it rebranded by incorporating the name of its controlling parent company Leucadia National Corp (NYSE:LUK) into its own logo, FXCM is now looking at a new logo as Leucadia itself is rebranding. Leucadia announced today a number of strategic transactions involving (mainly) several of its non-financial investee companies, plus a proposal to change the name of the corporation to Jefferies Financial Group Inc.
IS Prime's Will Robbins on FX liquidity, China's Forex crackdown, ESMA's leverage cap and more. LeapRate Exclusive Interview… One of the more interesting companies to step up lately in the FX liquidity and Prime Broker services business is IS Prime. From acquiring risk management services provider ThinkLiquidity to tripling its Revenues to more than $21 million last year to adding people (especially in the Far East), IS Prime seems to be on a roll. What are IS Prime's priorities today? What kind of clients is IS Prime working with? Does IS Prime see a migration among brokers from MT4 to MT5? What are the biggest issues it is facing, especially in the Far East? We're pleased to speak today with IS Prime's Head of Asia Will Robbins to discuss these issues and more. Here is what he had to say, exclusively at LeapRate.