Leading off our reports of FX trading volumes for September by leading Retail and Institutional eFX platforms, Forex ECN FastMatch data shows a 29% rise in activity from August.
FX trading volumes at FastMatch averaged $20.9 billion daily in September, as compared to just $16.2 billion in August. In fact, September was FastMatch's second best month ever as far as trading volume go, second only to a record $22.5 billion FastMatch reported in May 2017.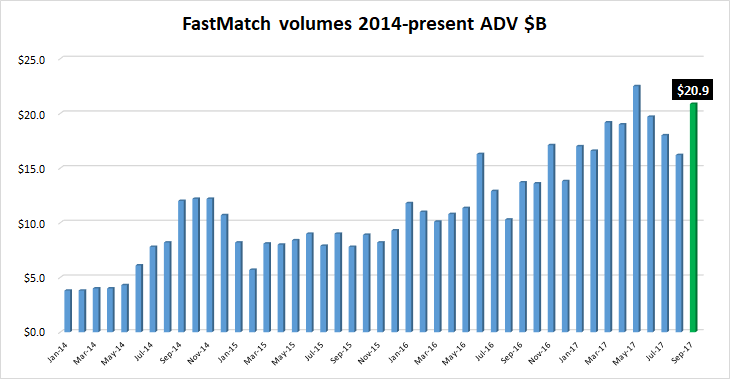 FastMatch's three owners, Global Brokerage Inc (NASDAQ:GLBR), Credit Suisse and BNY Mellon Corp, announced in late May that they are selling 90% of the company to Euronext NV (EPA:ENX) for $153 million. The transaction closed in mid August.