Fullerton Markets has announced the promotion of Senior Compliance Manager Paul Turner to Executive Director.
With over 40 years of accounting experience, Paul Turner has proved to be an invaluable resource to the expansion plans of Fullerton Markets.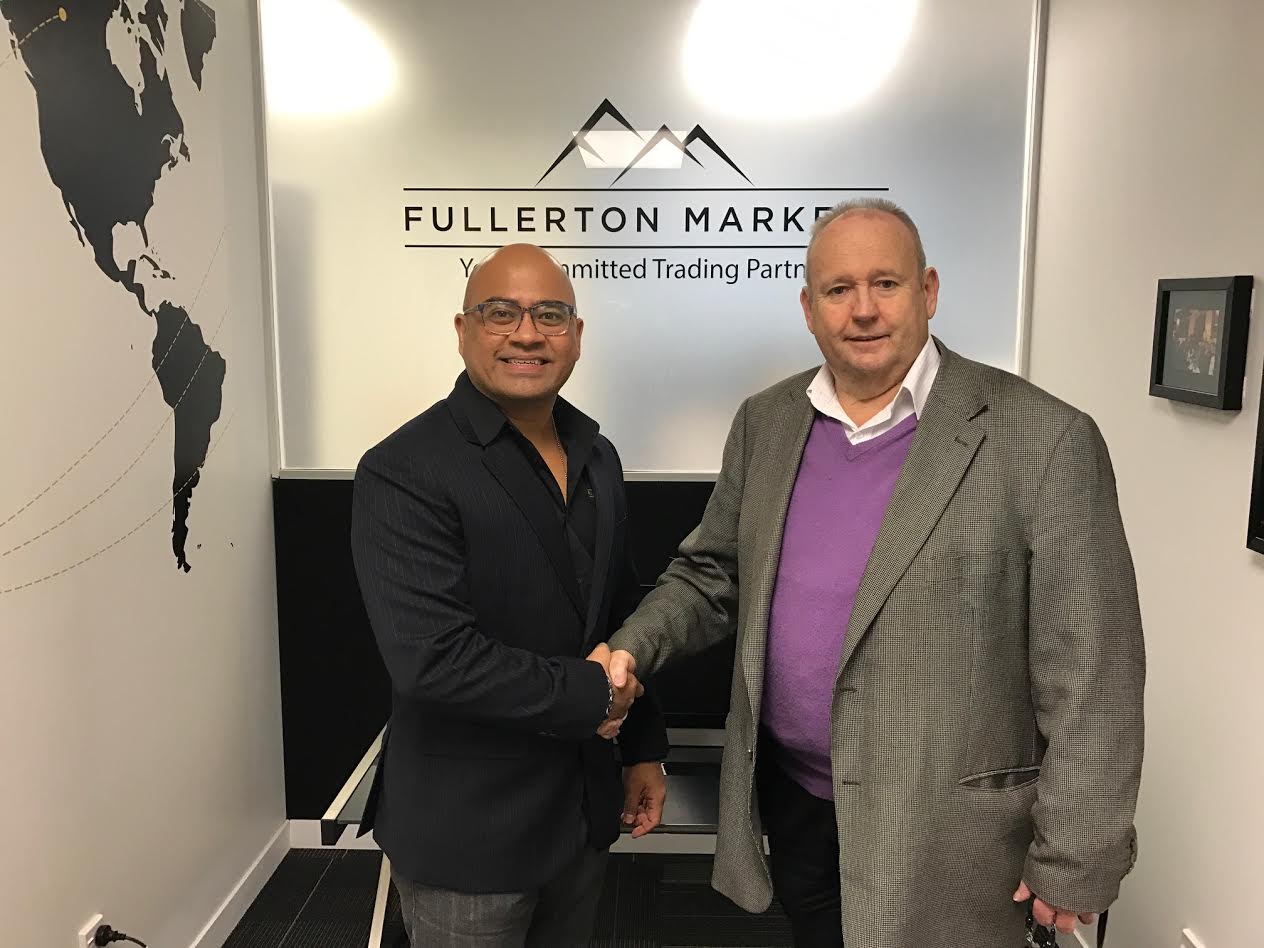 CEO of Fullerton Markets Mario Singh said:
I am delighted to recommend Paul's promotion to the board of directors. Paul has been with us for over a year but his work ethic and professionalism have helped us grow a great deal. Initially handling regulatory requirements and compliance advisory for Fullerton Markets, Paul's role is now expanded to include corporate governance, risk management and shareholder relations. I am certain Paul will play a big part in helping Fullerton Markets scale new heights on the global stage.
Along with the promotion, Fullerton Markets has announced the hiring of Sagie Govender to fulfil the role of Senior Compliance Manager.
Sagie Govender spent 6 years in New Zealand's regulatory body, the Financial Markets Association (FMA) assisting Qualifying Financial Entities (QFEs), financial advisers and other market participants to comply with their regulatory obligations. Sagie was also involved in reviewing license applications under the Financial Advisers Act and Financial Markets Conduct Act and accordingly acquired strong knowledge on the New Zealand regulatory environment.
He brings valuable insight into the New Zealand regulatory environment and guides the management team on the FMA's expectations for operating a compliant business in New Zealand.