Continuing out coverage of leading Retail FX brokers partnering with top sports personalities, CySEC licensed retail forex broker UFX.com has just announced a new partnership with Spanish football star Andrés Iniesta. The FC Barcelona Captain has joined UFX as its international Brand Ambassador. This marks the second sports celebrity Brand Ambassadorship for UFX, which also has an agreement with rugby legend Mike Tindall, MBE.
Dennis de Jong, Managing Director of UFX.com, said:
UFX is proud to announce our association with Andrés Iniesta. With our shared commitment to excellence and UFX's devotion to our traders, I'm certain our new alliance with Andrés Iniesta will help take us all to the next level of success.

This flexibility and dedication to its global clientele is something UFX shares with Andrés Iniesta. His focus on success and devotion to his fans is what makes him one of the most admired football stars of all time.
Speaking of the new relationship, Iniesta commented,
I am delighted to join UFX as Brand Ambassador and look forward to a long and successful partnership. Focus and determination help me achieve my goals.
UFX put out the following press release on the new agreement with Andres Iniesta:
---
International Football Star Andrés Iniesta Partners with UFX.com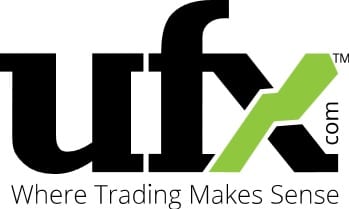 Leading Online Broker, UFX.com, has just announced a new partnership with famous football star, Andrés Iniesta. The FC Barcelona mastermind has joined UFX as its international Brand Ambassador, joining rugby legend Mike Tindall, MBE, and strengthening the company's association with professional athletes.
Iniesta's well-known skill as a master strategist is exactly what UFX had in mind when selecting a new strategic partner. The company helps its traders build their own unique strategies, based on their needs and personal goals. Its core values of focus and determination are a perfect match for the brilliant athlete and his dedication to excellence.
UFX has the best interests of its traders in mind. That's why they put a lot of resources into developing their own in-house platform, along with customised trading tools and educational resources. Its popular MassInsights™ Technology live stream shows traders market events and alerts in real time. This allows them to take advantage of unique market opportunities as they happen.
Developing cutting-edge technology helps UFX traders make more informed decisions, often leading to higher rates of success. The mobile UFX Trading App means that clients can trade on-the-go, anytime, anywhere. For those who prefer web-based trading, the ParagonEx Web Trader is available on any browser and does not require a download. Whether a beginner or advanced trader, all can benefit from the broker's unique platform.