The international financial Alpari brand just informed that it is extending its cooperation with chess grandmaster Sergey Karyakin into 2018.
Alpari will be providing the young chess player with financial support as he prepares for the Candidates Tournament in Berlin taking place between the 10th and 28th of March this year, where he will compete for the chance to go up against the current world champion.
Karyakin was confirmed as one of the 8 candidates courtesy of his victory in last year's instalment of the tournament as well as his subsequent match for the world title with reigning champion Magnus Carlsen. That match went right down to the wire, with Sergey only conceding at the end of a gruelling tiebreak. Also vying for the chance to dethrone Carlsen are Levon Aronian (Armenia), Ding Liren (China), Shakhriyar Mamedyarov (Azerbaijan), Alexander Grischuk (Russia), Fabiano Caruana (USA), Wesley So (USA), and Vladimir Kramnik (Russia).
Alpari has been with Sergey since the very beginning of his journey to international stardom. Over the years, we've seen the young grandmaster become a household name across the world and an authoritative figure in the world of chess, which has provided new opportunities for his development. We believe, as we always have, in Sergey's abilities, and to this end, we will continue to stand by him through this busy and testing time", commented Andrey Dashin, owner of the international financial Alpari brand.
Alpari became Sergey Karyakin's first and primary sponsor in 2012. In the time since then, the prodigious chess player has gone on to win a host of international competitions, raising the profile of chess in many countries around the world in the process.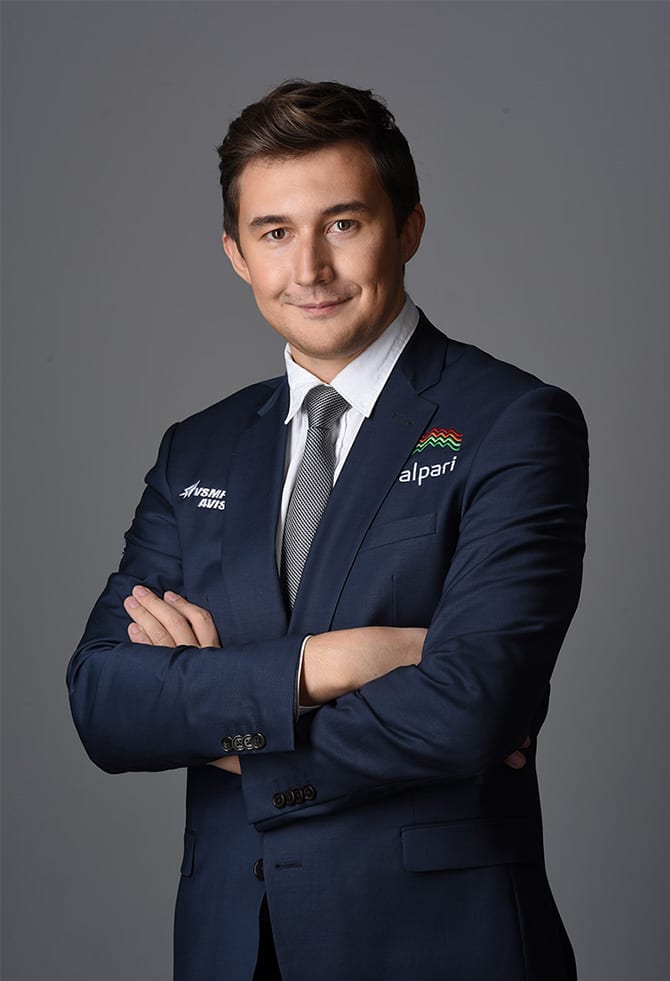 Grandmaster Sergey Karyakin added:
I'm eternally grateful to Alpari for believing in me and for being the first organisation to provide me with financial support. Thanks to our cooperation, I've had the good fortune of training with some of the world's best coaches, with some outstanding results to show for it, including victories at several ranked tournaments. My continued cooperation with Alpari is now a sign of stability and reliability in my life. We came together with the shared goal of returning the chess crown to Russia and I'm confident that we'll be basking in the glory of a shared victory very soon.