BCS Global Markets, the Russian independent financial house, today announced that it has conducted the firm's initial public offering (IPO) on the Moscow Exchange.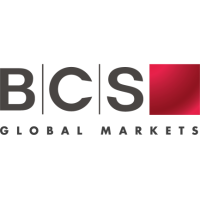 BCS Global Markets acted as Joint Global Coordinators and Joint Bookrunners on the IPO of OR PJSC (the "Company" and, together with its subsidiaries, "Obuv Rossii" or the "Group").
The total size of the Offering is 6.2 bn roubles with over-allotment option included. The company's capitalization reached 15.8 bn roubles after the IPO and the free float will be 39% of the increased share capital, including the sale of the Over-Allotment Shares.
The deal follows the appointment last year of five senior hires in BCS's Investment Banking team, aimed at expanding BCS' business and capabilities. BCS's success in completing the deal is evidence of the success of this strategy, and will form the basis for further expansion within the Russian Investment Banking market.
Azer Mamedov, Managing Director, BCS Global Markets, said:
We are fully satisfied by the results of the Obuv Rossii placement. This transaction became in many ways illustrative, like similar transactions of the recent period. It demonstrates a high level of investors' interest in mid-size high quality companies. As a result, we managed to put together a diversified order book, inter alia, thanks to the retail tranche. We hope that this IPO will open the way for other Russian mid cap issuers to the Russian equity market.