FCA regulated interbank prime of prime liquidity provider CFH Clearing has announced a partnership with Beeks Financial Cloud to set up a Point of Presence (POP) at HK1 in Hong Kong. The HK1 POP will enhance connectivity for CFH Clearing and its clients in Asia and allow brokers to cross connect via fibres in Equinix datacentres.
The move to HK1 enhances CFH's wide liquidity offering by providing reduced latency and more stable connectivity between London (LD4) or New York (NY4) and Hong Kong (HK1).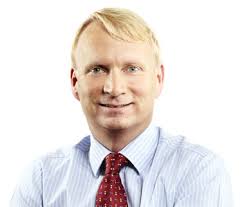 According to Lars Holst, CEO of CFH Clearing,
With our strong infrastructure in China and Japan, we believe CFH is the market leader in terms of the connectivity in Asia. Having a Point of Presence in HK1 in Hong Kong is the next natural step for us. Beeks has an excellent track record in providing reliable, low latency solutions and a strong understanding of the Asian market. They are an ideal partner for us as we continue to invest and grow.
Victor Hendrix, Global Director of Sales & Marketing at Beeks Financial Cloud added,
We're excited to expand CFH's low latency connectivity and provide cloud services to their clients. Having a Point of Presence in HK1 will enable clients to have direct connectivity to Hong Kong and low-latency fibres back to LD4, NY4, and TY3.
CFH Clearing is part of the CFH Group, which was acquired effective yesterday by online gaming and finance giant Playtech PLC (LON:PTEC) for $120 million.