NinjaTrader, LLC has announced the addition of Oanda and City Index as supported forex brokerage service providers expanding the options available for forex traders.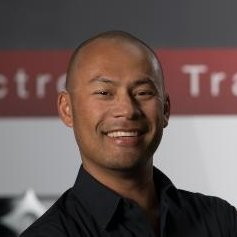 Raymond Deux, Founder and CEO of NinjaTrader said:
Providing traders with choice when it comes to their brokerage and market data providers is a key component of what makes NinjaTrader unique. Adding Oanda and City Index to our existing forex brokerage options further empowers our users to select the forex provider that best fits their needs.
Oanda joins FOREX.com as a Forex Dealer Member option for US-based NinjaTrader software users while City Index, a subsidiary of Gain Capital Holdings Inc., joins FXCM as a Forex Dealer Member option for traders based outside the United States. With low spreads and high speed execution across all available forex providers, NinjaTrader users will receive consistent pricing along with industry-leading platform functionality and technical support.
"Our professional grade charting package, advanced backtesting suite & forex-optimized Advanced Trade Management equip traders with unique tools that have previously been lacking in the forex software marketplace," stated Deux. "Combined with a 3rd party vendor Ecosystem providing 1000s of trading indicators, strategies & apps for endless customization, NinjaTrader's award-winning platform is an ideal fit for trading the highly liquid forex markets."
The company said that both Oanda and City Index are immediately available to accept new brokerage clients using NinjaTrader. Existing forex traders with live trading accounts using the NinjaTrader platform do not have to make any changes to their current brokerage relationships.