FCA regulated FX and CFDs broker ActivTrades has just unveiled its innovative, advanced trading platform, ActivTrader.
The new ActivTrader platform provides a range of advanced features, tailored for users with varying degrees of experience in the financial markets.
The platform's new 'Market Sentiment' function provides a real-time indication of the market direction, showing the percentage of traders holding long and short positions for each investment asset at that moment in time. Moreover, clients can capitalise on this competitive edge by using ActivTrader's one-click trading functionality, that allows the placement of orders (to market or pending) directly from the charts. In addition, the 'Net All' feature allows users to react to price actions and technical signals by quickly aggregating open positions on the same instrument.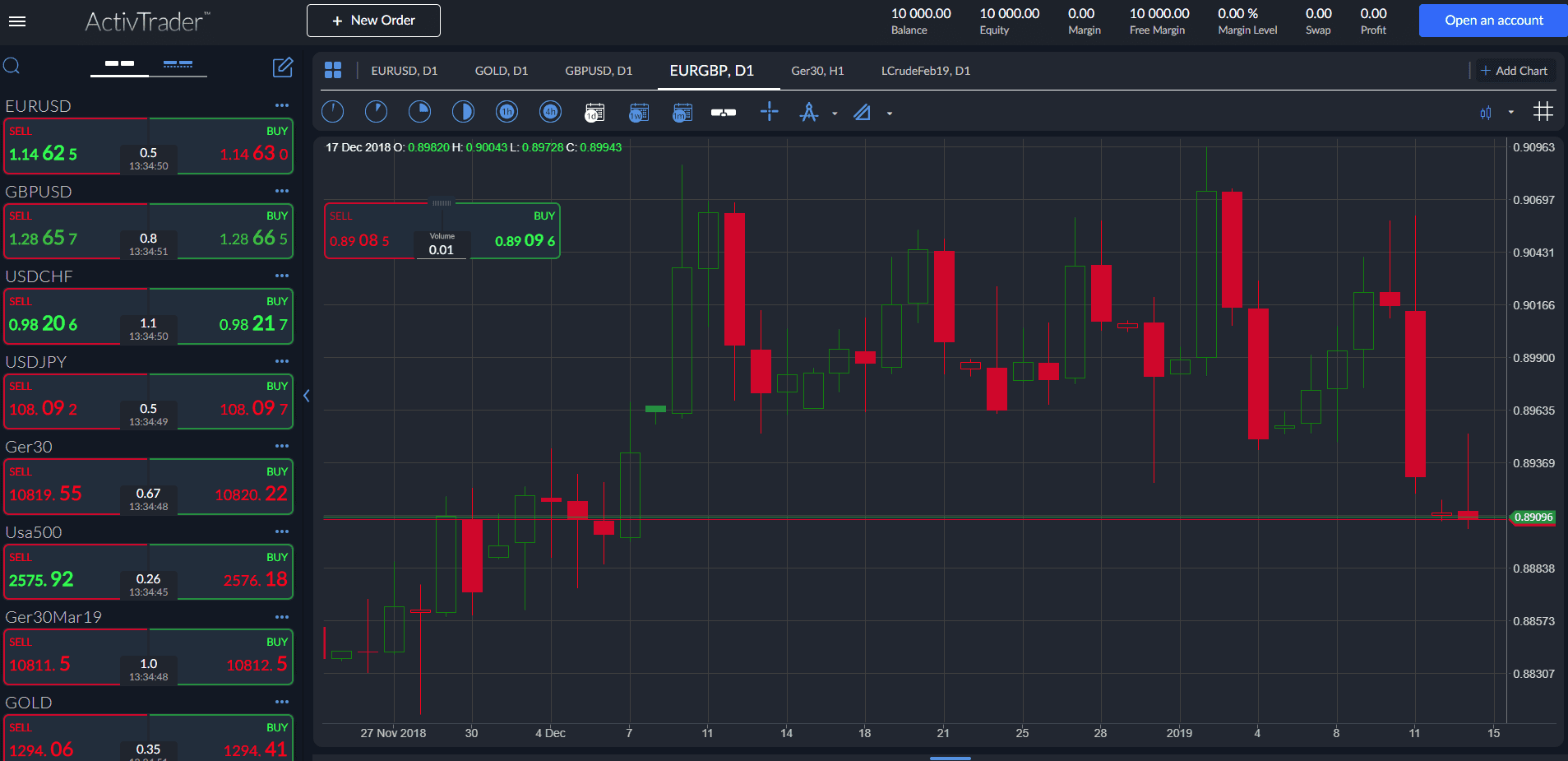 Last but not least, the 'Trailing Stop', enables users to set stops at various, pre-established levels directly on the ActivTrades' server using the web, tablet or mobile versions. Traders using the new platform will no longer need to use a VPS or monitor the markets continually as the order operates automatically, even when the trader's devices are offline.
The new ActivTrader platform also enables partial positions closes and offers a 'Buy Again' function (which quickly replicates previously-executed orders), as well as price variations measured in percentages, pips and other metrics. Users can even make aesthetic adjustments to the new platform with two new graphic designs tailored for day and night usage.
Commenting on the launch, Alex Pusco, CEO, ActivTrades, said:
ActivTrades has now entered a new dimension with the launch of its original ActivTrader front-end, backed by a brand new ActivTrader Server. Having performed brilliantly on thousands of demos last year, it is now processing live accounts.

We look forward to considerably accelerating our growth and becoming the recognised leader in the Online Trading Industry. This server is our own property, and has been built to accommodate our present and future needs. And much like ActivTrades itself, it is versatile, fast, and open to change.
The broker has recently appointed Marc Stenzel as its new Compliance Director and has introduced Exchange Traded Funds (ETFs) to its global client base.