This article was submitted by Michael Stark, market analyst at Exness.
---
At the start of a highly active week of economic data, markets were somewhat surprised by weaker than expected Chinese PMI. Caixin manufacturing PMI at 51.5 early this morning was a seven-month low, but so far shares and commodities have been fairly static except for silver. With the NFP approaching on Friday, this preview of weekly forex data takes a closer look at USDCAD, GBPAUD and XAGUSD and data affecting these symbols.
Central banks were fairly inactive last week, with the Fed releasing a statement more-or-less identical to the previous one. This week could be more eventful, with two major central banks meeting, the Reserve Bank of Australia tomorrow morning GMT and the Bank of England at noon GMT on Thursday. Elsewhere decisions are expected from the Bank of Thailand, the National Bank of Poland and the Czech National Bank. No significant changes to policy are expected but economic projections are in focus.
The most important regular data this week is Friday's non-farm payrolls. American balance of trade and various Canadian releases are scheduled for the same time, so USDCAD is likely to be very active on Friday afternoon. Australian balance of trade shortly after midnight GMT on Thursday rounds off the week's most important figures.
Earnings season is also in focus this week. Tomorrow is a particularly big day, with Alphabet, Amazon, Pfizer and ExxonMobil all releasing their earnings reports.
US dollar-Canadian dollar, four-hour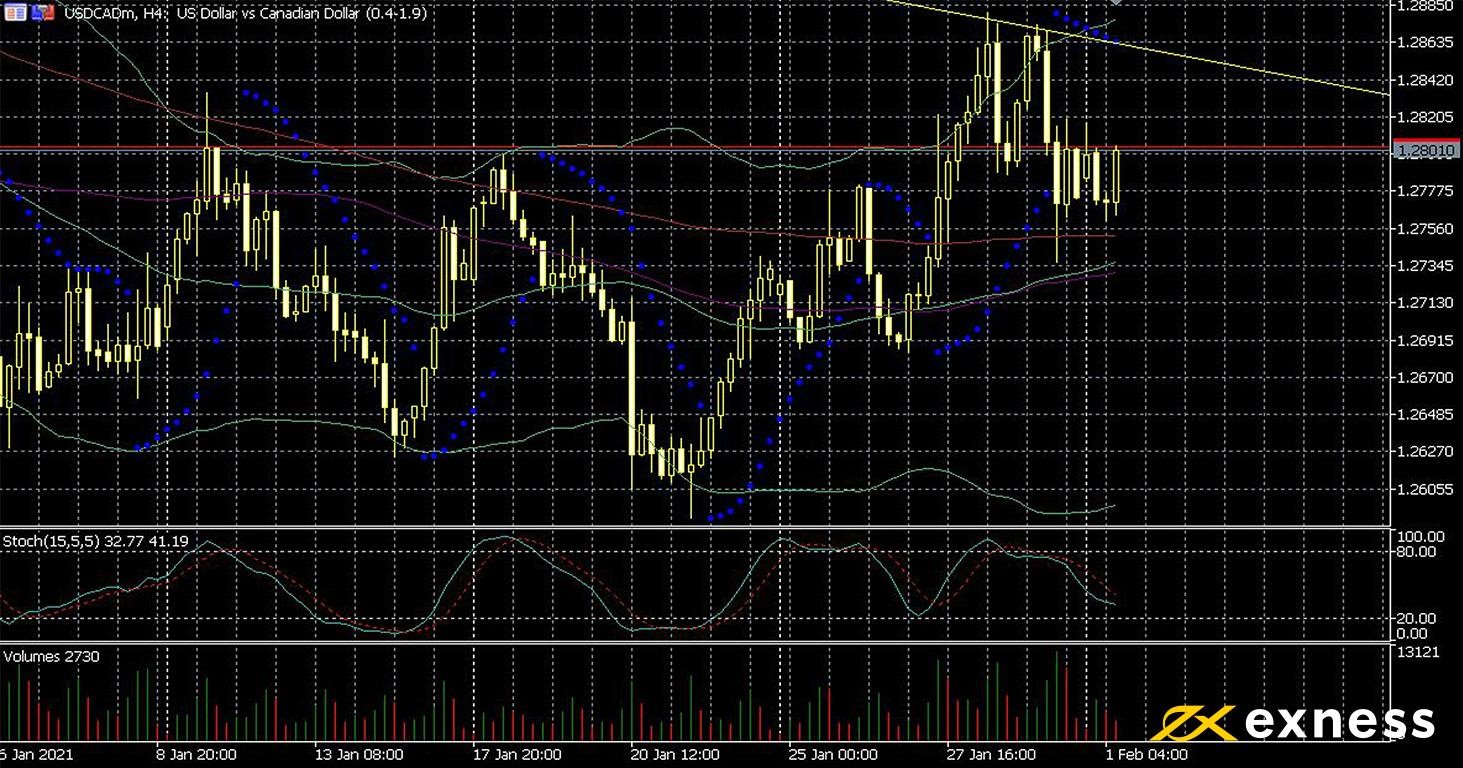 The greenback has made some gains against its northern counterpart as against other majors since last week amid rising yields from American bonds and ongoing high demand for US dollars to buy shares. On the other hand, oil has also remained strong since last week, giving some fundamental support to the loonie.