FX brokerage group Gain Capital Holdings Inc (NYSE:GCAP) has reported its operating metrics for the month of October 2017.
Institutional FX volumes were down 10% MoM in October – from $279.0 billion to $250.4 billion.
Forex.com retail FX trading volumes were down slightly, 5% MoM, to $192.5 billion, in what appears to have been a somewhat slow month for most leading Retail FX brokers.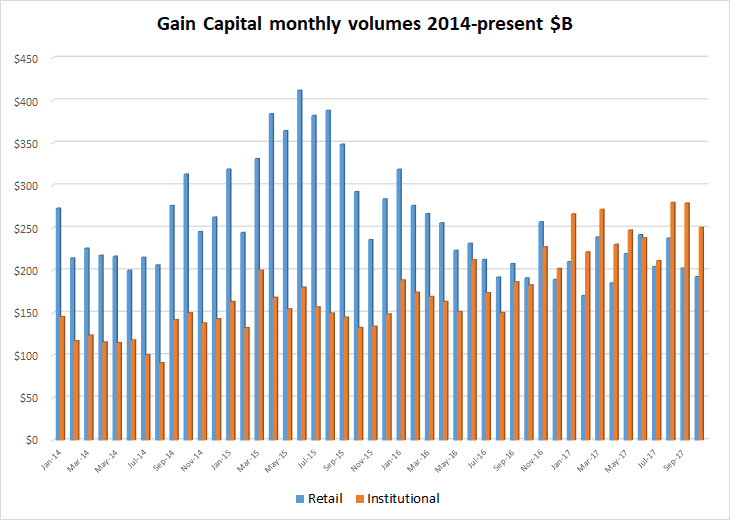 GAIN Capital announced earlier this week that it was hiring former senior IG Group Holdings plc (LON:IGG) Alastair Hine as its new COO, to be based in London.
Late last month GAIN Capital released its Q3 report. The highlights included:
Net revenue increased 13% year-over-year to $81.3 million
GAAP net loss of $2.6 million, or $0.04 per share; adjusted net income of $2.1 million, or $0.05 per share
Recognized a non-cash charge associated with the refinancing of Convertible Senior Notes due 2018
Adjusted EBITDA of $14.7 million, compared to $3.3 million Q3 2016
Retail OTC and ECN average daily volume increased by 6% and 53%, respectively
The complete GAIN Capital monthly report for October 2017 can be seen here.