Just two days after releasing its October volumes report, Cboe Global Markets, Inc. (NASDAQ: CBOE) has today reported financial results for the third quarter of 2017. Q3 2017 highlights include:
Revenue Less Cost of Revenue of $269.7 Million, up 98 Percent, Reflects the Bats Acquisition
Net Revenue up 10 Percent Compared to 3Q16 Adjusted Combined Revenue
Organic Net Revenue of $157.1 Million, up 15 Percent, Driven by Increased Trading in VIX Futures and Index Options
Diluted EPS of $0.53; Adjusted Diluted EPS of $0.891
Bats Integration on Track; Continue to Realize Cost Synergies
Debt Reduction of $100 Million in 3Q17; $325 Million Through September
Record Trading in VIX Options and Futures; Second Consecutive Quarterly Record for VIX Futures
Consolidated results for the third quarter of 2017 include Bats Global Markets, Inc. (Bats), which was acquired by the company on February 28, 2017.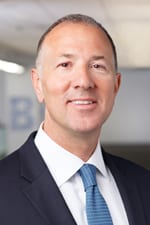 I am pleased to report strong financial results for Cboe Global Markets led by record quarterly average daily trading volume in VIX options and futures, with increases of 56 percent and 36 percent, respectively, compared to the third quarter of 2016, despite record lows in realized volatility," said Edward T. Tilly, Cboe Global Markets Chairman and Chief Executive Officer.
"I am also very excited to move forward under our new name, Cboe Global Markets. This change signals how we have greatly expanded beyond our options heritage to a business with multiple asset classes and a much larger global footprint to serve customers and deliver enhanced value to shareholders."
"Our third quarter results reflect strong organic growth and margin expansion as we benefit from a broader global business model," said Alan J. Dean, Cboe Global Markets Executive Vice President and Chief Financial Officer. "Our strong cash flow generation allowed us to pay down $100 million of our term loan and we continue to make solid progress on delivering our acquisition-related synergies."

The complete report can be seen here.