Copenhagen based online brokerage provider Saxo Bank has reported a nice 4% increase in August trading volumes, at $348.4 billion, up from $336.4 billion in July.
While Saxo Bank saw healthy double digit percent increases in its non-FX products of Fixed Income (up 14%), Commodities (31%) and Equities (12%) during August, its core FX trading volumes were off slightly, down 2% from July at $245.1 billion.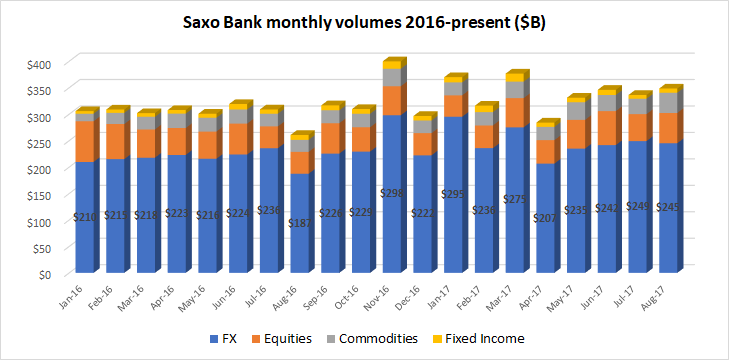 FX represented 70% of overall trading volume at Saxo Bank in August. Saxo Bank has been making a big push both internationally and in diversifying away from "just FX", with the latest example being its recent agreement with OpenMarkets, one of Australia's leading online cash equities brokers, which was exclusively reported by LeapRate.