Admiral Markets announced that it has teamed up with Trading Central, Acuity and Dow Jones Newswires to provide clients with an advanced trading and investing analytics portal, powered by trusted, high-quality content.
The Premium Analytics portal will be available for free for all Admiral Markets clients. The portal includes real-time news, professional market research, macroeconomic and corporate calendars, technical and fundamental analysis, pattern recognition and big-data-driven sentiment tools.
The enhanced news feature gives traders access to real-time multi-asset news, which covers up to 2,500 of the world's most popular markets, including currencies, indices, commodities and stocks. Working in partnership with Dow Jones to provide a rich stream of news and data, Admiral Markets' clients can easily navigate and customise the portal according to their interests.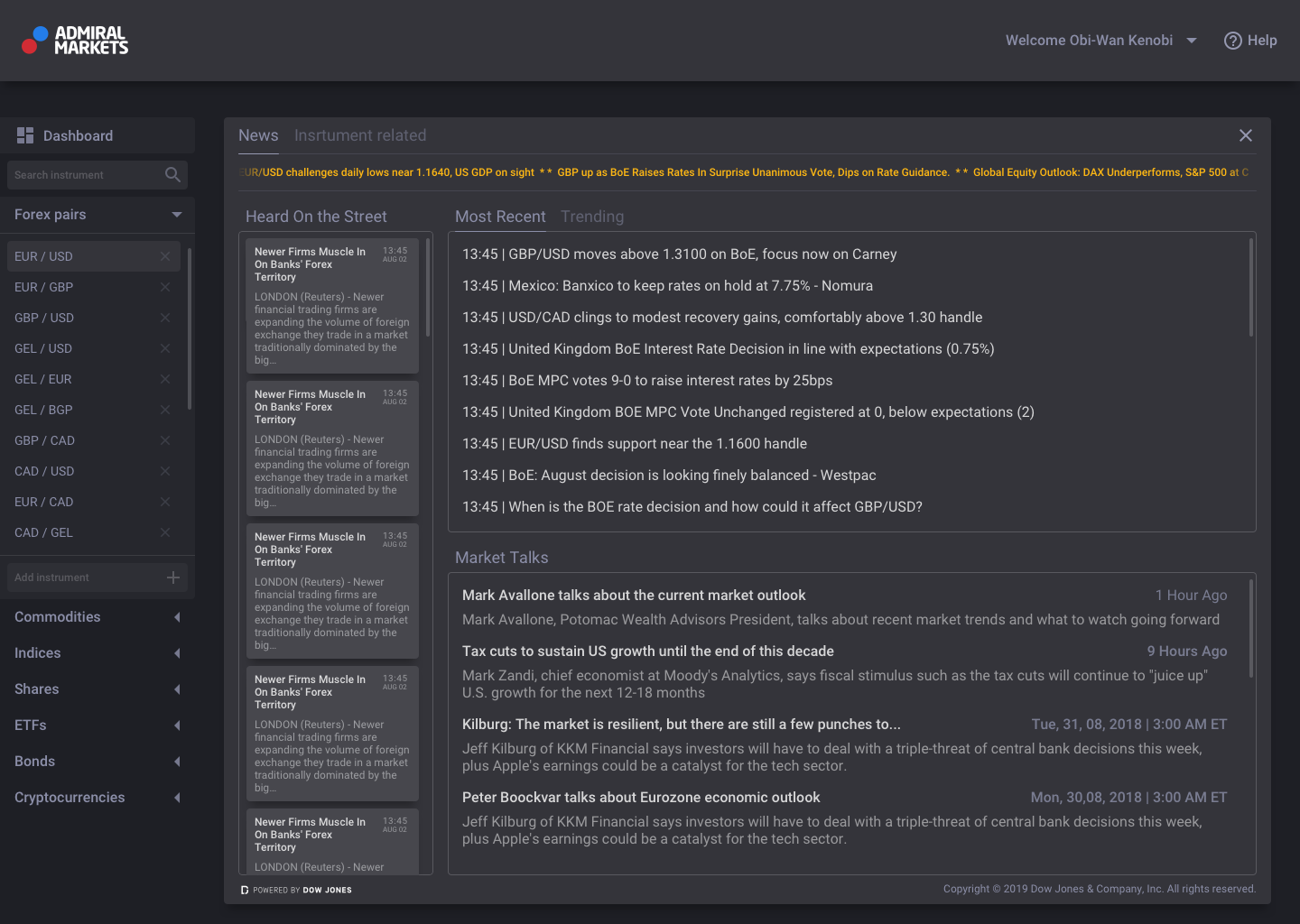 Meanwhile, the Economic and Corporate calendars, powered by Dow Jones, show case market-impacting events in real-time across the political, economic and corporate sectors with enhanced functionality to allow traders and investors to follow their favourite companies.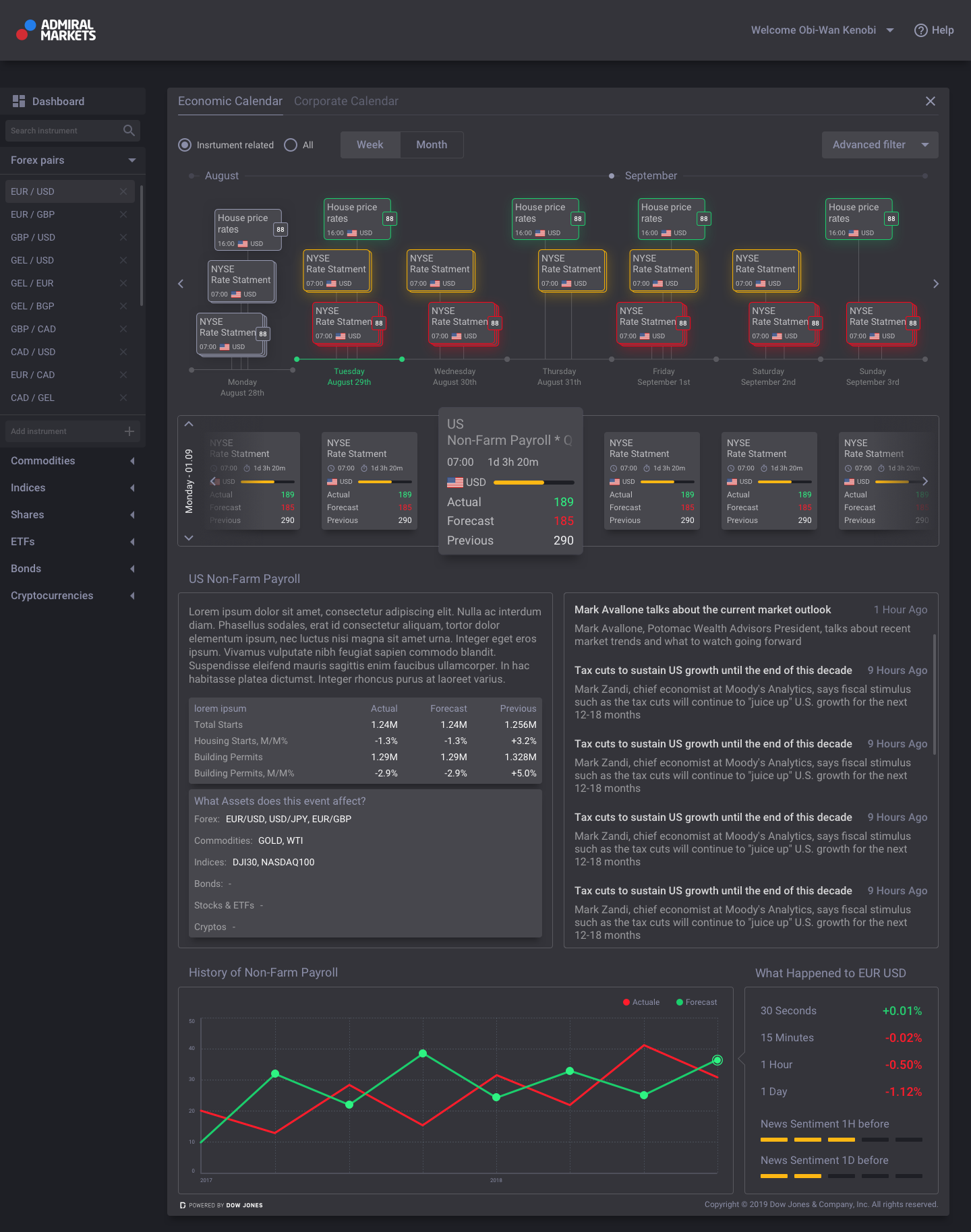 The news sentiment widget, powered by Acuity, uses unique machine learning technology to reveal hidden insights from the text of millions of news articles, informing users through intuitive visualisations how positive the world is towards their favourite instruments. Whether traders use news sentiment to build their trading strategy or combine it with their current strategy, news sentiment can help all types of traders by freeing them from reading a range of information sources and providing an aggregated sentiment of the world's financial media.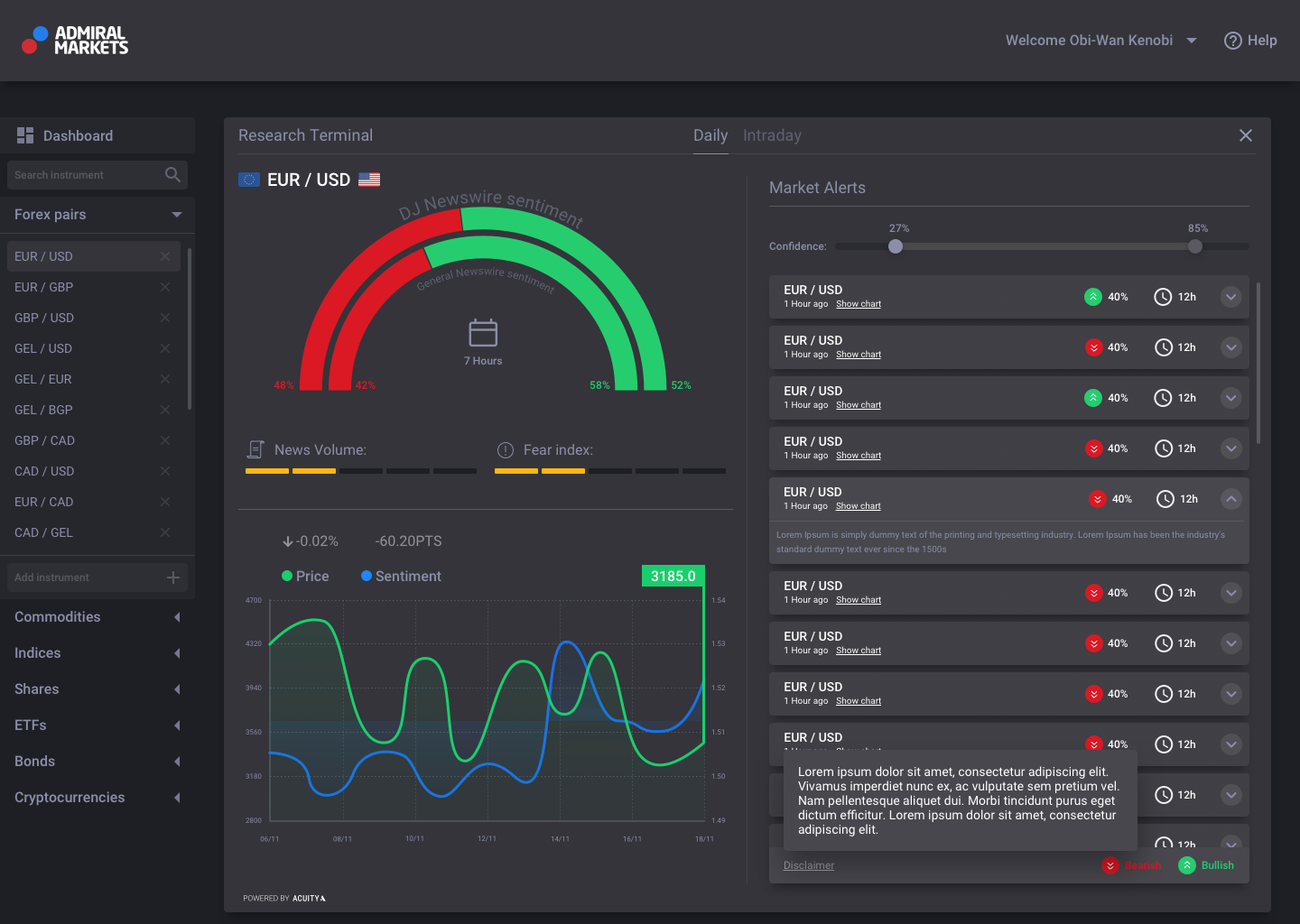 Another feature of the Premium Analytics portal is a professional widget – powered by Trading Central's Technical Insight. This technical and fundamental analysis and trading signals tool was previously available only for professional traders and investors. Technical Insight empowers investors of all skill levels to optimise their trading strategies through a combination of actionable technical analysis, educational guidance and customisable alerts. Previously only available for Forex via MetaTrader Supreme Edition, the Admiral Markets' Premium Analytics version will offer 24/7 coverage of all available markets.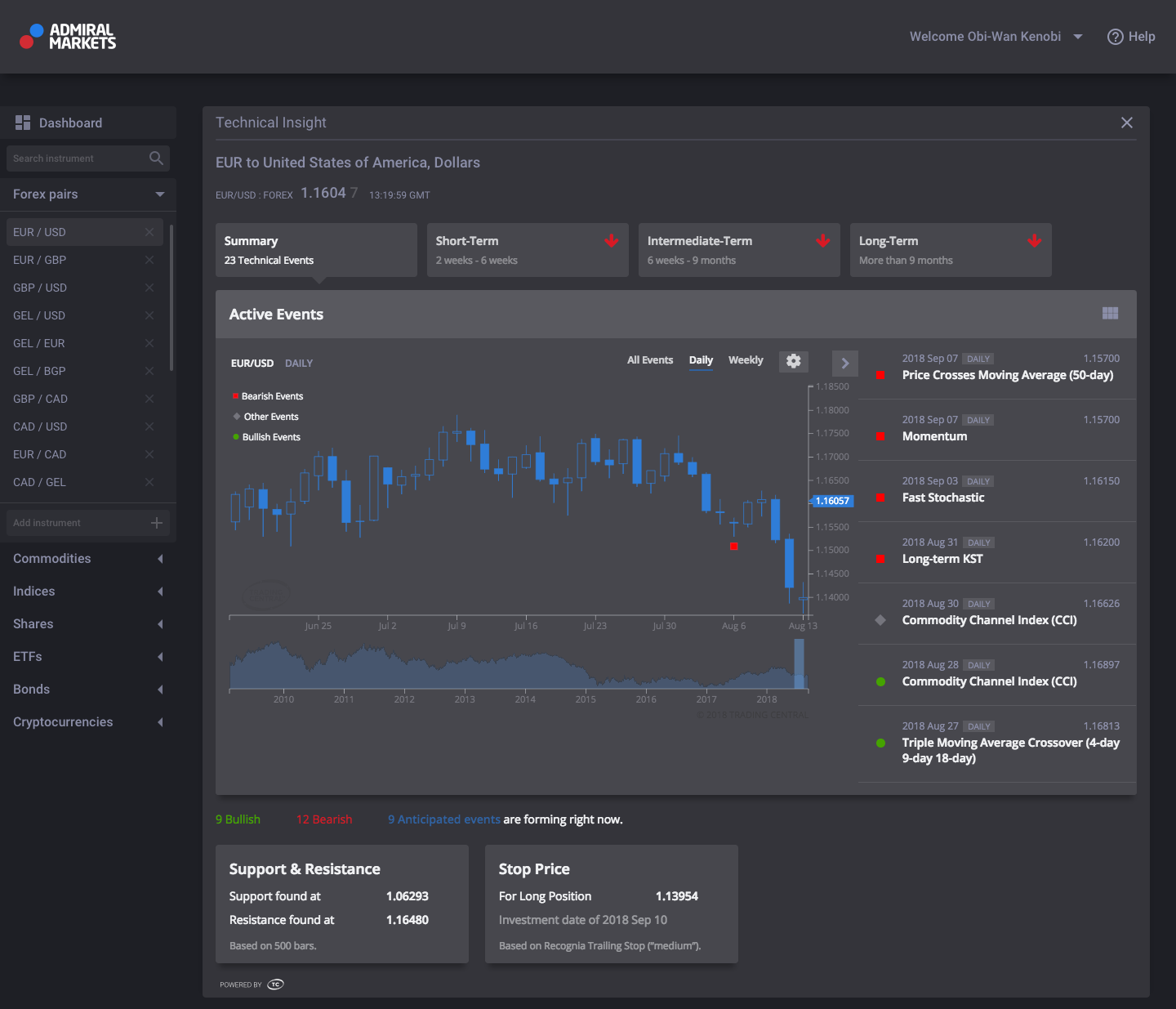 Chairman of the Management Board of Admiral Markets Group, Sergei Bogatenkov, said:
Admiral Markets is excited to be partnering with Dow Jones Newswires, Acuity and Trading Central to be offering our clients these advanced analytics features. Our mission is to provide our clients with the best trading experience, to ensure they have the best chances of success in their trading. Tools like Premium Analytics are an important step towards providing the best trading experience on the market.

The new research portal is the first stage of new developments by Admiral Markets aimed at giving their traders a far greater understanding of the markets and, in turn, more opportunities to trade," added Andrew Lane, CEO of Acuity. "The visualisation of traditionally complex data sets in one portal combined with the embedded AI technology from Acuity exposes unique data correlations and previously undetected market insight. We worked closely with our partners at Dow Jones, utilising our detailed knowledge of news content and technology to deliver an exceptionally unique research portal for Admiral Markets.
Meanwhile, Alain Pellier, CEO and co-founder of Trading Central commented:
At Trading Central, we're dedicated to supporting investment decisions through innovation and we're proud to partner with Admiral Markets to reach more traders and investors in the moments that matter. Their new Premium Analytics portal is blazing a path for modern experiences and holistic research. Technical Insight acts as a natural fit for this, with its premium, actionable technical analysis, educational commentary, and award-winning interface.
More recent news from the broker can be seen below:
---