After recently setting foot in the US trading market after acquiring VantagePointTrading.com, fast-growing FX and cryptocurrency affiliate company Investoo Group has continued its acquisition spree across the ocean from its European home base by buying EFXTO.com.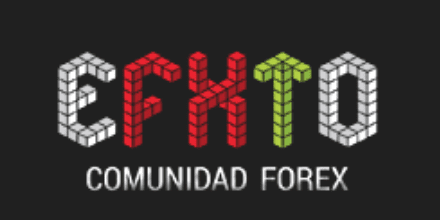 EFXTO.com is the first Spanish-speaking forex product for the company.
The company said that the acquisition will grow its already extensive portfolio, made up of leading global fintech websites. The product will sit alongside Portuguese speaking South American crypto news site GuiaDoBitcoin.com.br.
Launched in 2016, EFXTO.com offers a wide range of informative reviews, up-to-date news and market comparisons. The platform is one of the most influential forex review providers in Latin America. Receiving traffic from both Latin America and Europe, EFXTO.com has a high percentage of loyal users coming from Mexico, Spain, and Colombia.
David Merry, CEO and Chairman of The Board of Investoo Group commented:
We are always looking for opportunities to innovate, grow, and enhance our impact on the global fintech sector. We strategically align our movements against current market trends, and acted with efficiency to acquire EFXTO.com. The site has an impressively positive reputation and very strong community of dedicated visitors. This successful acquisition will help us reach and educate new global audiences; raising our significance both in the forex, and the Latin American market.
Investoo Group has become one of the largest financial lead generation companies in the world. From a standing start in 2016, Investoo generated Revenues of $18 million in 2017, driven mainly by a number of website acquisitions in both the financial and cryptocurrency sectors. By our count the company has made at least seven acquisitions since December 2016 including Bitcoinmag.de, as well as SocialTradingGuru.com, Invezz.com, 100ForexBrokers.com, and RoboAdvisors.com. Most recently, Investoo bought Dutch cryptocurrency portal Cryptostart.nl. and the aforementioned VantagePointTrading.com.
The Group has also broken into the ICO market by launching the company's very first product, Tokensales.com.
To support its acquisitions, Investoo secured a £7.5 million credit line late last year, as was exclusively reported by LeapRate. Based in London, the firm has grown from 1 to 50 employees in its first year. The group is backed by online technologies investors Kinetic Investments and Optimizer Invest. Investoo recently added Worldpay VP James Beale as the company's new CFO, Jamie Beadle as COO, and James McCarthy as General Counsel.