Sydney-based multi-asset online trading provider ACY Securities was the major sponsor of the Inter-university Table Tennis Association (ITTA) tournament held on Sunday at Sydney Olympic Park.
ACY Securities announced last month that it will support ITTA as a major sponsor for their upcoming 2019 flagship event.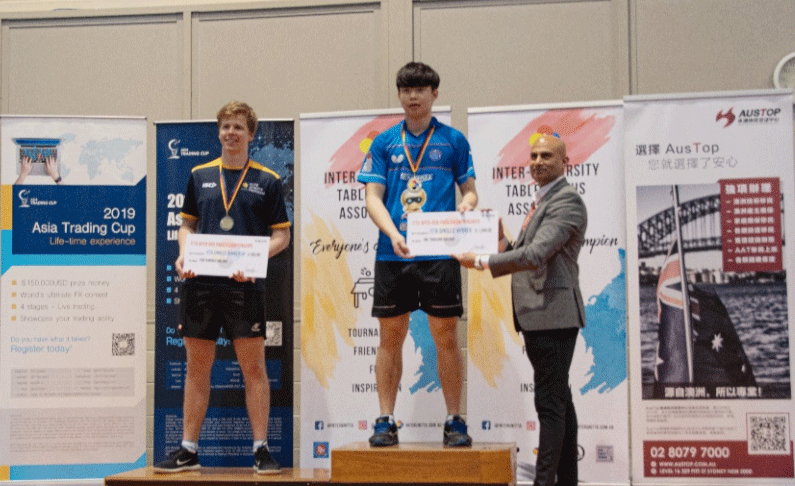 ITTA President, Robert Lee said the event was a success and thanked ACY Securities for supporting the tournament:
The tournament was a massive hit and I would like to thank ACY Securities for supporting ITTA as a major sponsor. Without ACY Securities, the event would not have been the success that it was. The reps from ACY Securities even attended the event on the day and personally presented the medals, trophies and cheques to the winners and that is something we greatly appreciate," commented Mr Lee.
ITTA is a not-for-profit student-run organisation with the aim of promoting the sport of table tennis across Australia and beyond.
With all the major universities being represented, the tournament was hailed as a major win by all involved and given the popularity of the event this year, the organisers have declared they have even bigger plans for next year.