The Financial Markets Authority (FMA) has just issued a public warning against a scam company called BAT Financial Management.
The UK FCA has already warned against the same scam company last month.
BAT Financial Management
Associated entities/individuals: Dan Johnson and William Davies
Address: Unit 1619 Miramar Tower, 132 Nathan Road, Tsim Sha Tsui, Kowloon, Hong Kong;
Website: www.batfinancialmangement.com
Phone: + 85258084171
Email: [email protected] and [email protected]
Reasons for warning:
The FMA recommends exercising caution before dealing with BAT Financial Management, its website www.BATFinancialmanagement.com and associated persons Dan Johnson and William Davies.
Dan Johnson and William Davies have been calling New Zealand residents with fictitious share and investment offers in circumstances that have the hallmarks of a scam, including instructing people to remit funds to a third party in Hong Kong: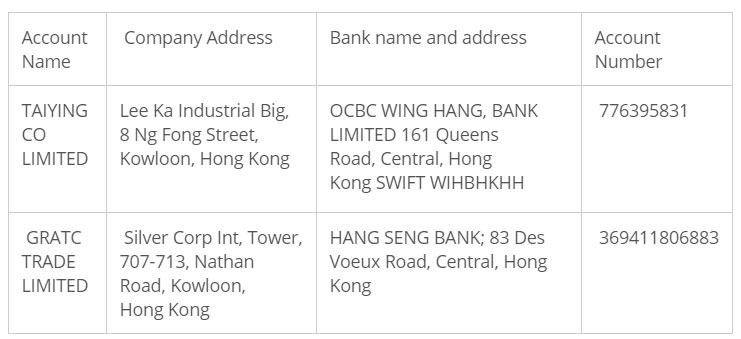 The scam company is withholding client funds, and is not listed neither on the Securities and Futures Commission of Hong Kong's public register, nor licensed or regulated to provide financial services in New Zealand.
The official warning can be seen here.