Mati Greenspan, Senior Market Analyst at FX broker eToro, has provided his daily commentary on traditional and crypto markets for May 10, 2019. The text below is an excerpt and does not contain the full analysis.
---
Highlights include:
Stocks Off the Highs
Uber Day
How Many Crypto?
Traditional Markets
Stock markets have retreated from their all-time highs on the news that…
What's most intriguing is that Chinese stocks (white line) seem to be bucking the overall negative sentiment in the markets and are actually up today.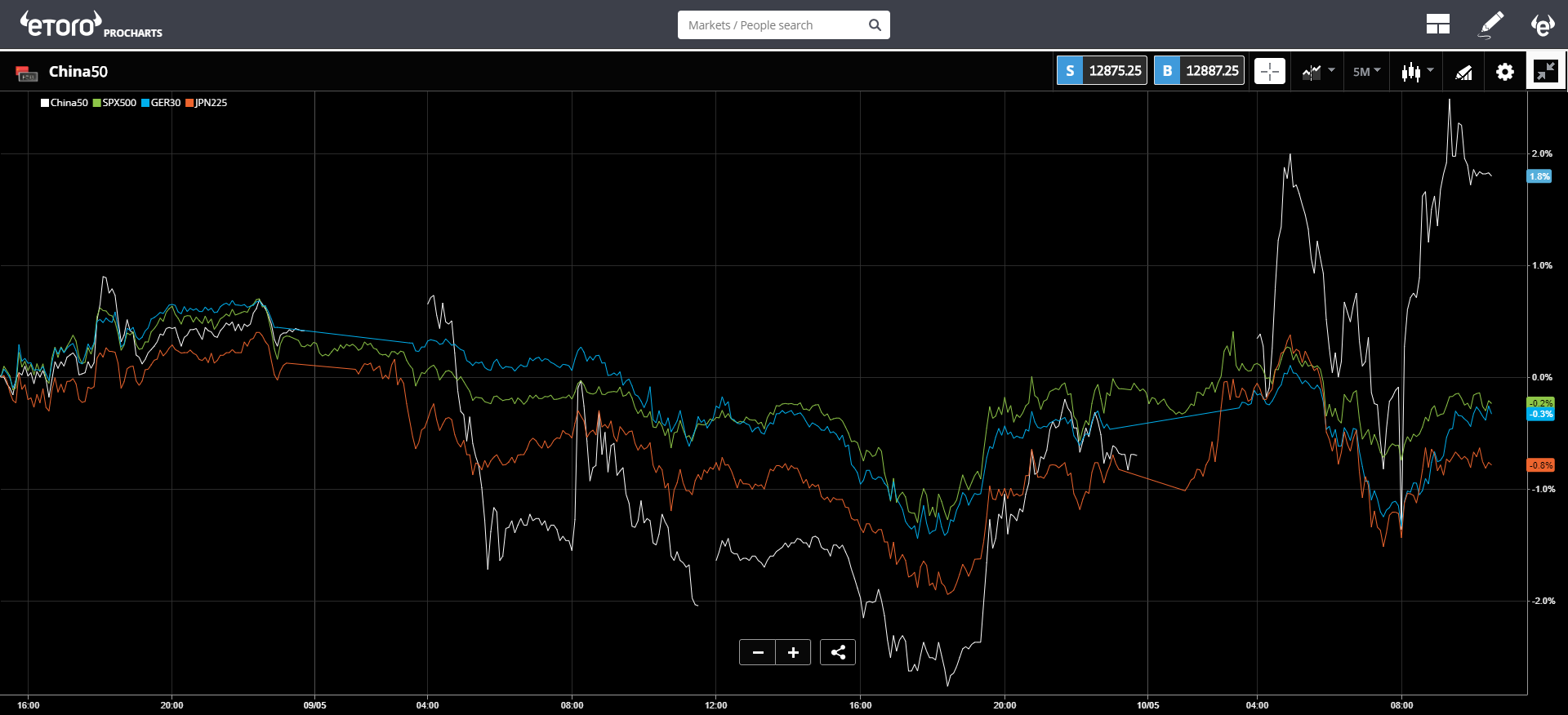 Also, if we zoom out on the charts, we can see that even though this week started with some rough tweets, stocks haven't really declined all that much. Here we can see that the S&P500 index is only 3% off it's all-time highest level.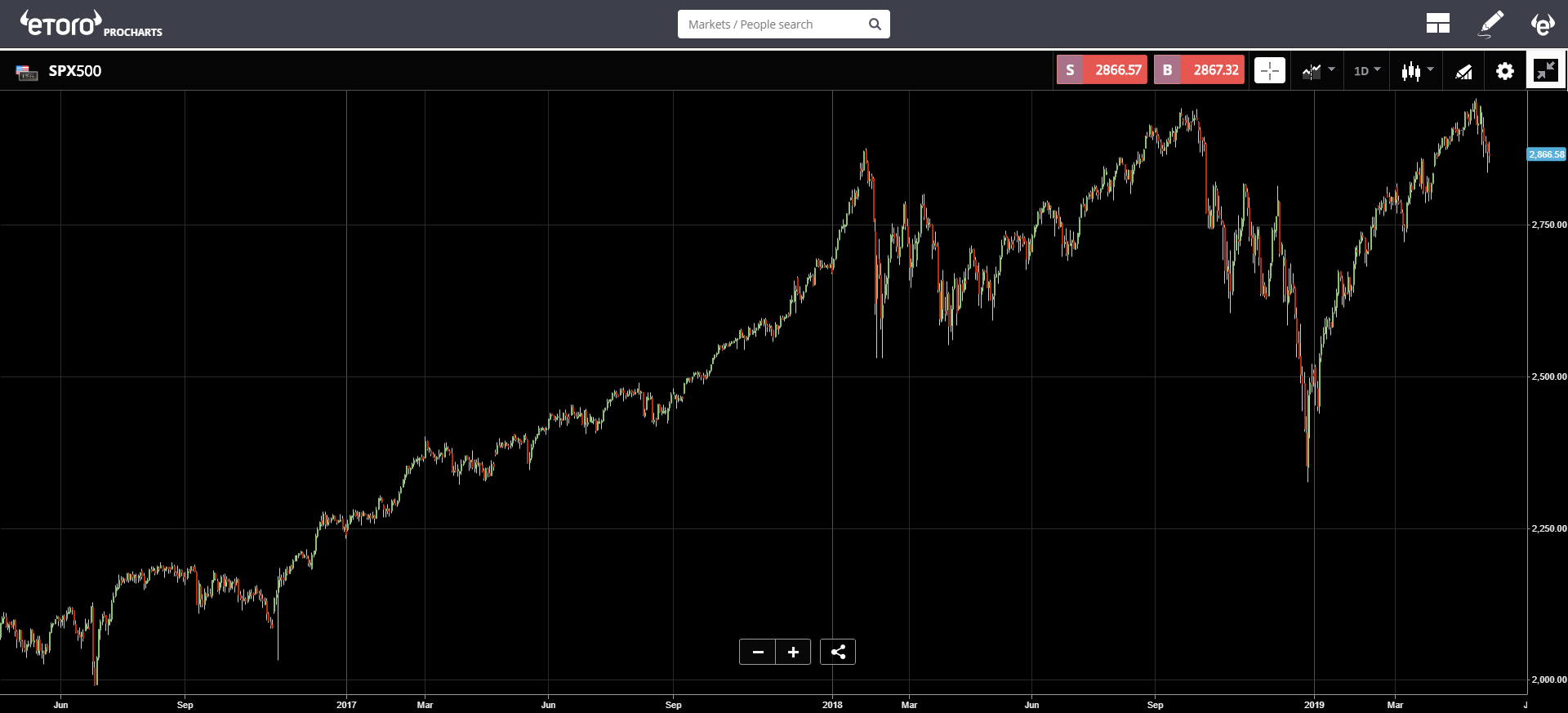 Obviously, different analysts have different ways of interpreting this.
Uber Day
Today the market will see it's most exciting public offering since Facebook went live in 2012. Because this is a global brand that people already have a strong connection with, it makes the demand on the stock that much greater, no matter the price.
The price, however, has already come down significantly. After reportedly seeking a total of $100 billion it seems the underwriters are now looking to settle for about $82 billion. Not bad for a company that has never made a profit.
In any case, the appetite for these shares, I believe, will speak volumes about the current market conditions and overall investor sentiment.
How Much Crypto?
Bitcoin has been making some slow but steady advances over the last few days and is now trading firmly above $6,000… on all exchanges.
Even the Bitfinex premium that we've been talking about these last few days has begun to erode. Buying bitcoin on Bitfinex with USDT at the moment will only cost you about $75 more than it will elsewhere.
We also saw a major hack on the world's largest exchange, which has caused a bit of a stir on social media. As far as the price is concerned though, it's clear that cryptotraders remain unfazed.
By now it's clear to all that no matter what happens on global exchanges or with whatever stablecoin, bitcoin will be just fine.
With that in mind, we've also been discussing lately the question of how much crypto a rational investor should hold in their portfolio, and we do have some results to share with you.
This Forbes article asks some of the top investment analysts in the crypto space…

I must say, the answers from the "experts" are drastically different from those that I received on social media.
---
Mati Greenspan can be found on LinkedIn, Twitter, or etoro. 
This is a marketing communication and should not be taken as investment advice, personal recommendation, or an offer of, or solicitation to buy or sell, any financial instruments. This material has been prepared without having regard to any particular investment objectives or financial situation, and has not been prepared in accordance with the legal and regulatory requirements to promote independent research. Any references to past performance of a financial instrument, index or a packaged investment product are not, and should not be taken as, a reliable indicator of future results. eToro makes no representation and assumes no liability as to the accuracy or completeness of the content of this publication, which has been prepared utilizing publicly-available information.