The following article was written by Jens Chrzanowski, Member of  the Management Board of Admiral Markets Group AS.
---
Hello,
My article this week is intended for the active trader, always looking for smart, advanced order functions. Let's have a closer look at Smart-Lines – one of MetaTrader Supreme Edition's add-ons, available for both MT4 and MT5.
Trading on Charts
Trading on charts is possible with both MetaTrader versions. You can use horizontal lines for your stop-loss and take-profit. If you wish to edit them, just click on the lines, move to the desired level, and change the open order.
Unfortunately, market trends are not as easy. The upgoing (or downgoing) trend usually looks more like a diagonal move. Smart-Lines comes to rescue!
Smart Lines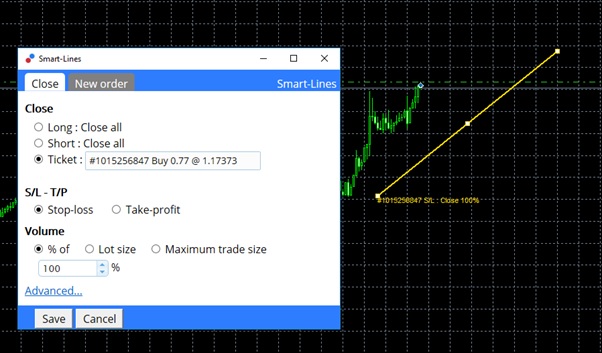 Smart-Lines is a comprehensible feature that allows you to draw diagonal lines on the charts in MT4 & MT5 any way you like. The climb rate is totally in your hands!
The smart thing is that you can manage the lines and activate them on an active order (line).
Many traders apply Smart-Lines for stops, take-profits, and stop-losses – a good start to get familiar with the feature, which is also available to open new positions.
Buy Limit & Buy Stop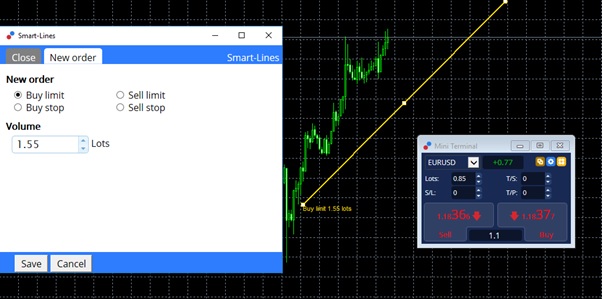 Choose your volume and angle – the rest will follow the markets. Easy, smart, and corresponding to your trading ideas!
Final Thoughts
We are looking at Smart-Lines, but several similar options are available, e.g., partial closing. The order settings allow you to edit the volume to close in percentage. Close 10%, 50%, or 100% of your volume. It is YOUR smart decision, based on your personal trade management.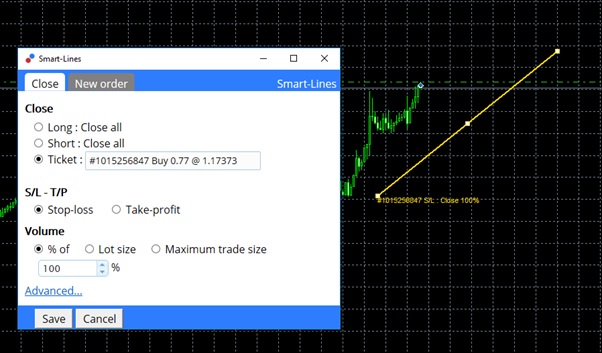 Smart-Lines is readily available for free download with the most advanced MetaTrader Supreme Package at Admiral Markets, for all Demo and Live Accounts!
See you next week!
---
Do you have any feedback, concerns, requests, maybe even compliments? I'd love to hear them. Please contact me via: [email protected].
Trading on margin carries a high level of risk, and this article should not be seen as advice or solicitation to buy or sell, but written for informational purposes.