The following article was written by Jens Chrzanowski, Member of  the Management Board of Admiral Markets Group AS.
---
Hello,
The Black Swan event in January 2015 made the whole broker industry much more aware of risky events, in which a responsible broker should limit potential risks for both sides – the client and the broker. Are the growing tensions between the United States and North Korea a similar event?
At the end of last week, volatility went up, leaving many people and traders concerned about what was happening between the U.S. and North Korea. In the running week, both sites calmed down, as reported by the press. We don't know for sure whether the risks will go up dramatically or not. We saw a large European broker limiting leverage due to the tensions, but no other big player followed so far.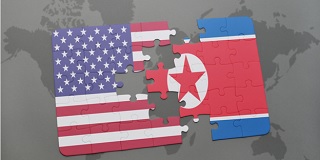 Admiral Markets decided to sensitise clients: The ongoing tensions between the U.S. and North Korea may eventually cause high volatility across all financial markets and affect our terms of trading.
Should any military action take place, a disruptive effect on price levels of all available instruments may occur, which, in turn, will result in significant price gaps, increased slippage, and possible negative balance.
In order to protect our clients from such risks, we may change our margin requirements, also with short notice.
The used leverage is one of the most important multiplicators of your profit chances and your risks. Many brokers don't have the option to choose the leverage for all groups of instruments, quite often that is only available for Forex trading. With Admiral Markets, any trader could and should decide if they want a lower leverage, 50, or up to the maximum, 500. It's all up to the personal appetite for risk.
We firmly believe that in times like these it is important for brokers to sensitise their clients.
See you next week!
---
Feedback, concerns, requests, likes? Contact me via: [email protected].
Trading on margin carries a high level of risk, and this article should not be seen as advice or solicitation to buy or sell, but written for informational purposes.