The following article was written by Jens Chrzanowski, Member of  the Management Board of Admiral Markets Group AS.
---
Hello,
Last week was an expo week for us here at Admiral Markets. First, the London Summit 2017 on Wednesday, the industry's B2B expo, and later in the week – on Friday and Saturday – the biggest retail trading expo in Germany – The World of Trading.
Today, I will review the London Summit with some pictures, and next week, I'll give you my review of the World of Trading – so when you've finished here, stay tuned!
Over 2,000 attendees: networking, shaking hands, sharing new business ideas, and negotiating new deals. For sure, the hot topics at the Summit were the same as anywhere else in our industry these days. Everyone was asking: how to best spend the marketing budget? What are the goals for 2018? But, for sure, the highlight topic of the conference was… Cryptos, Cryptos and more Cryptos!
Marketing Trends
Everybody knows, there's no lack of information – but to bring information to reality, that's never easy! Speakers at the summit pointed out that SEO and Content Marketing will be the most important actions for marketing over the coming months and years. Classic banner advertising will not die out entirely – but with regulatory restrictions and many other aspects involved, it's much more cost efficient to push these organic values. Facts tell, but stories sell!
And the summit itself did a wonderful job of this! Perhaps in a year's time I will have forgotten who I was talking with in the meeting hall – but I will never forget that "Best Coffee", (see pic below), or that bankers haircut. Classic storytelling.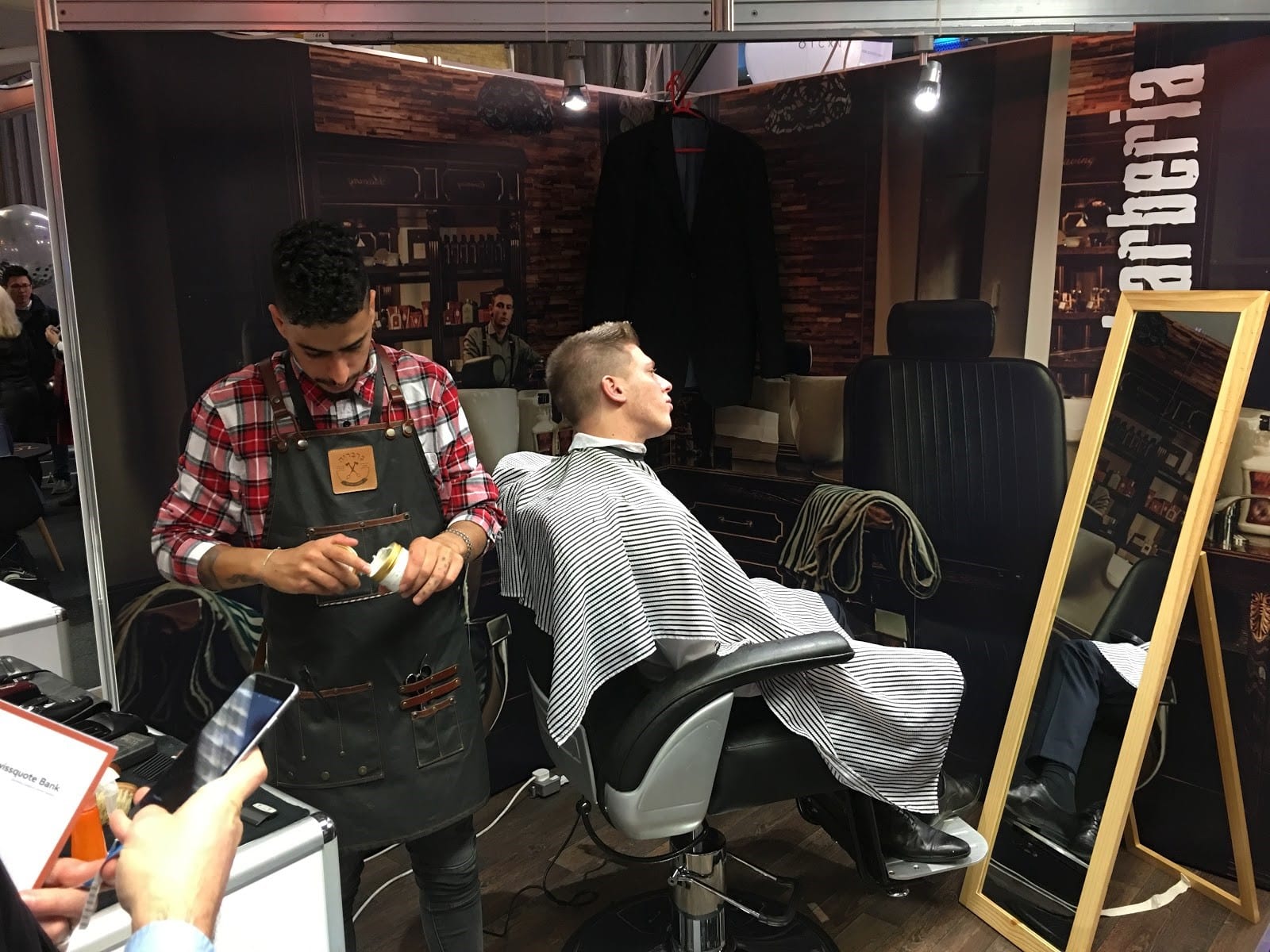 A banker's 'haircut' – better about the hair, not the money… This was actually happening at the summit!
Admiral Markets – what a coffee!
Any story should get distributed through every channel you have at your disposal! Webpages, Social Media, newsletters… Everything! That was another message from the experts. We all know this, of course, but sometimes the realisation of it isn't so simple…
Liquidity
All of the big liquidity providers were present at the summit. Forex liquidity was the lowest concern of all. The biggest buzz and most demand was for better Cryptocurrency liquidity. It's becoming increasingly popular to hear about other instruments, besides Forex. For example, indices have become more and more popular over the last few years, and many great things are still not available with all liquidity providers in this space: Minilot CFD (fractional lots), 24/5 trading hours and stable spreads for DAX30, Dow Jones, FTSE and Co. – conditions that would make any broker and retail client happy.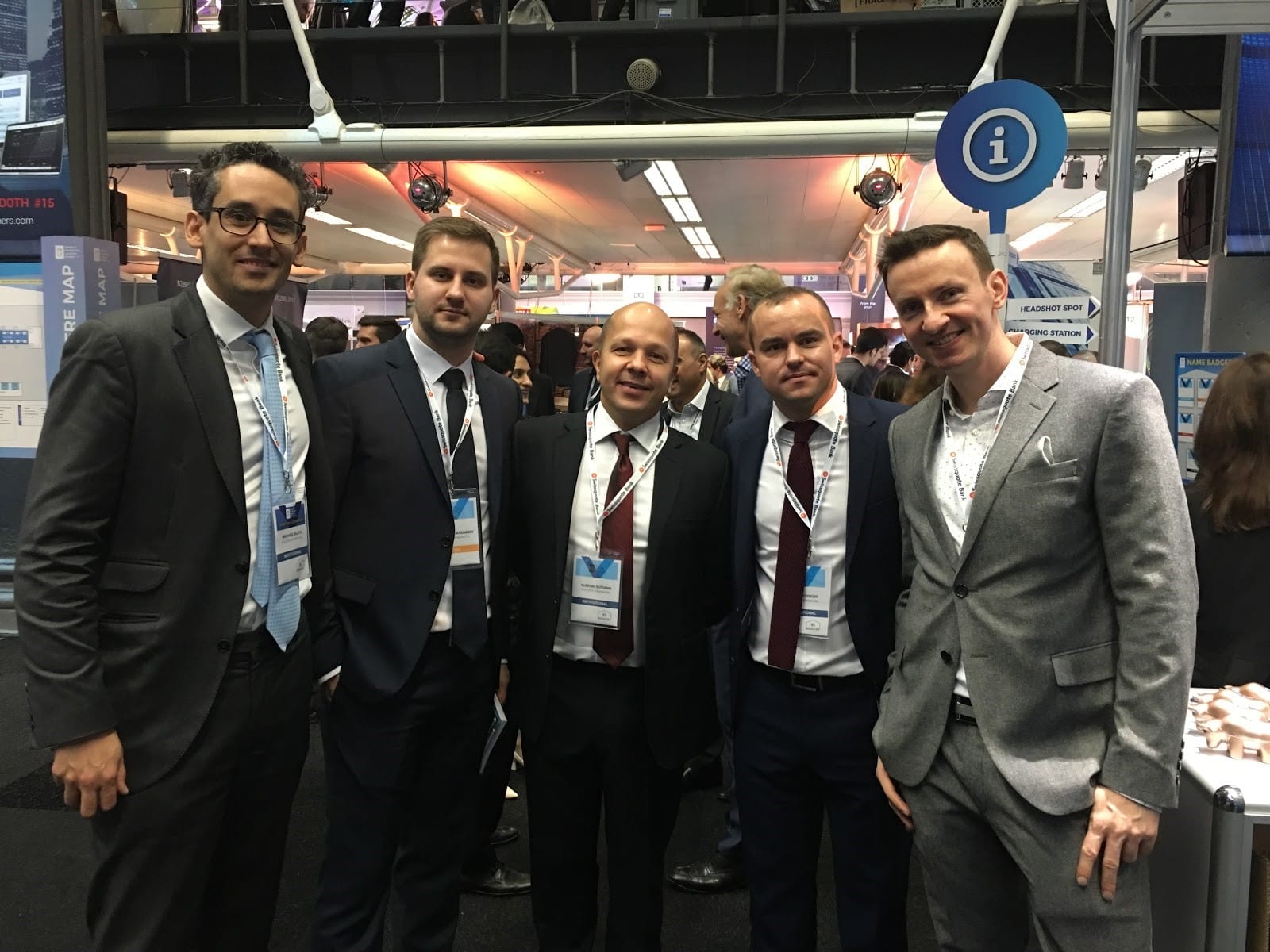 Admiral Markets and the Sucden Team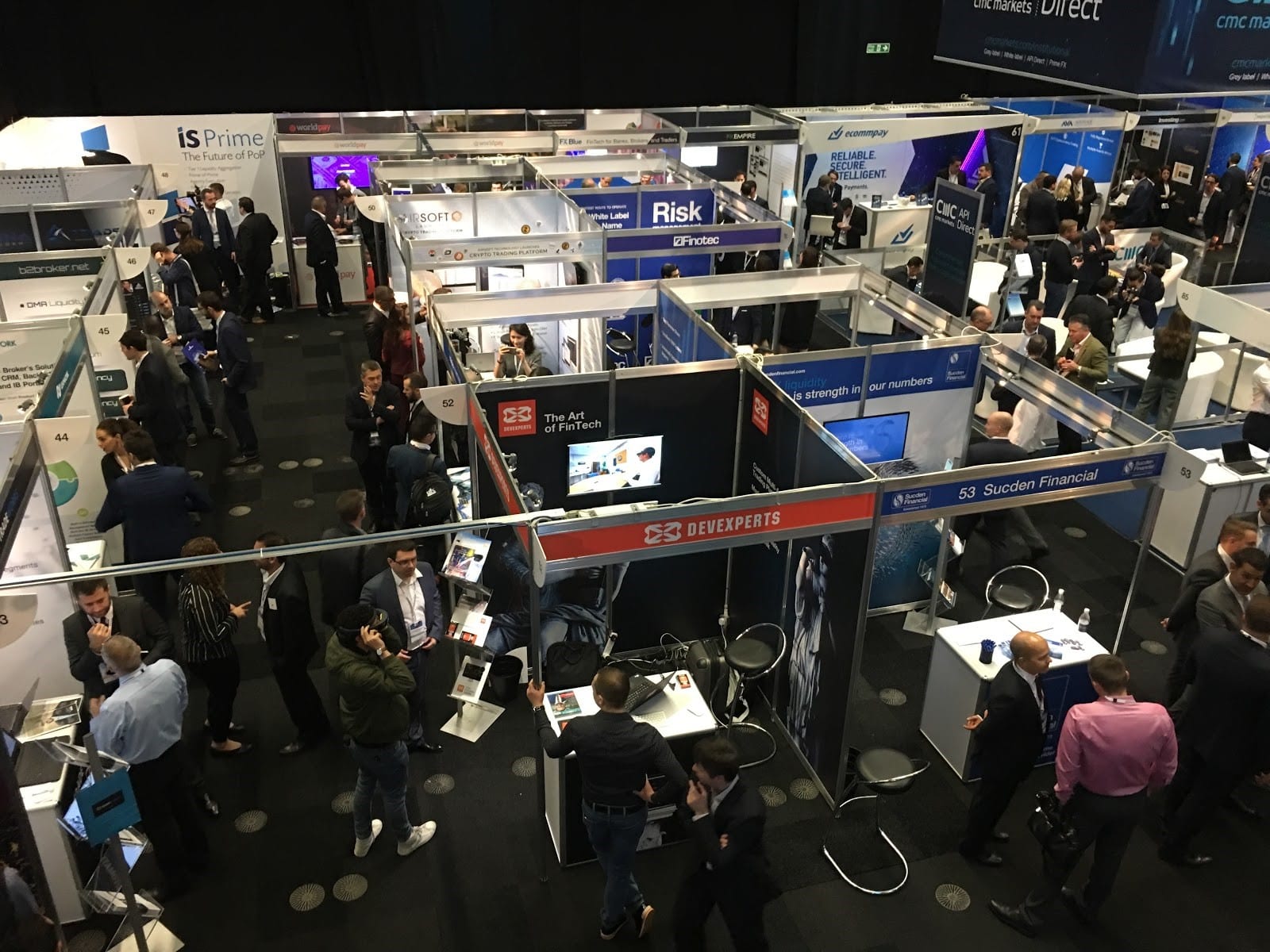 Cryptos, liquidity, mobile, and brokers – everything the participants were looking for was available at the stands.
Tools & Platforms
MetaTrader 5 is still not as popular as M4 in terms of usage. However, one thing is clear, all new developments and improvements by MetaQuotes will be only focussed on MT5.
MetaQuotes also unveiled a white-label MT5 mobile app at the conference. So, after some technical workouts and specifications, any broker will be able to have their own, branded MT5 app in the app stores.
Other suppliers, like AgenaTrader and cTrader also offered their tools. And some other mobile app alternatives were presented.
Our software partner for the MetaTrader Supreme Editions presented their latest developments, like the Order.Ladder for fast scalping trading strategies, and the ability to trade without any order window, as well as pending and market orders. This feature is exclusively available to Admiral Markets until 31st January 2018.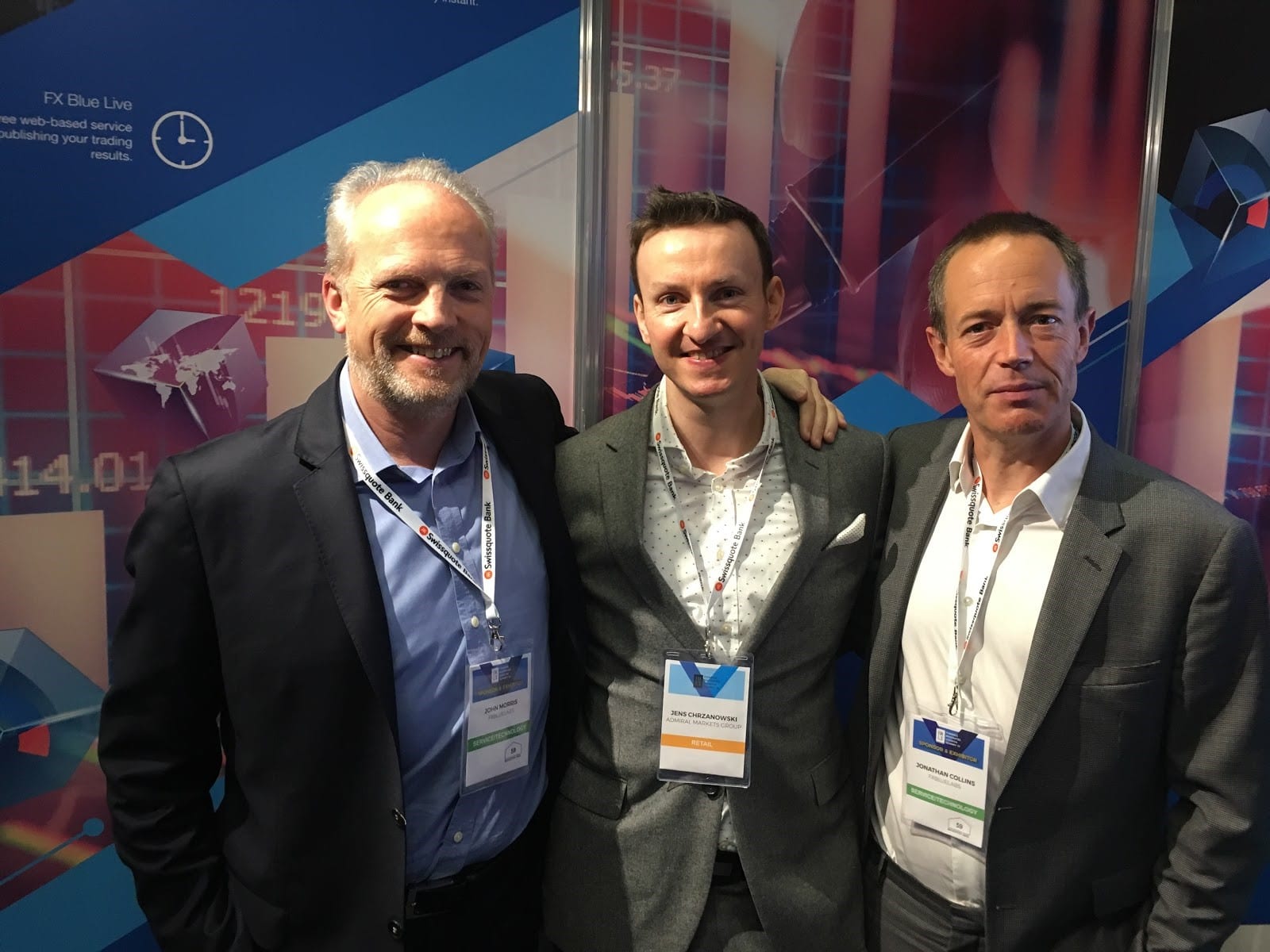 Boosting your trading tools!
Upcoming Challenges
"Sit and wait" could be the answer to the biggest upcoming challenge for all European players. What will be announced by the European ESMA in a couple of weeks regarding stricter regulation? We saw stronger regulation in 2017, coming from France and Belgium, as well as some medium-sized ones from Spain, Germany and Cyprus – but a harmonised European regulation, established by ESMA, could be a benefit for all cross-border operating companies. Our industry usually offers its service in many countries, and country-by-country, national regulations don't make that much sense. Does a French client need a harder or softer regulation, or more or less protection than a Spanish, British or German client?
So, the industry is waiting for a unified solution – a harmonised regulation across the EU.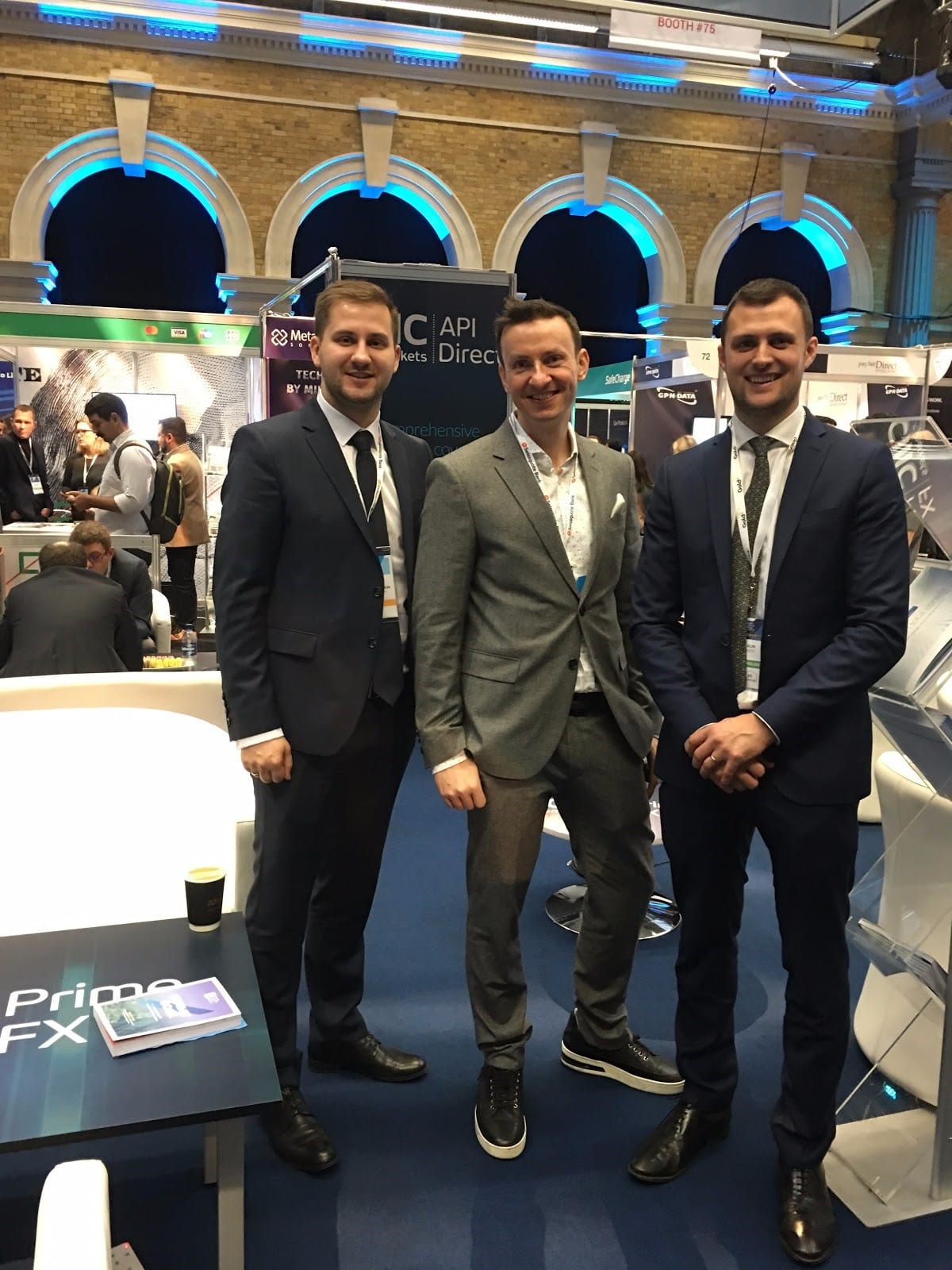 CMC Markets and Admiral Markets had a great conversation.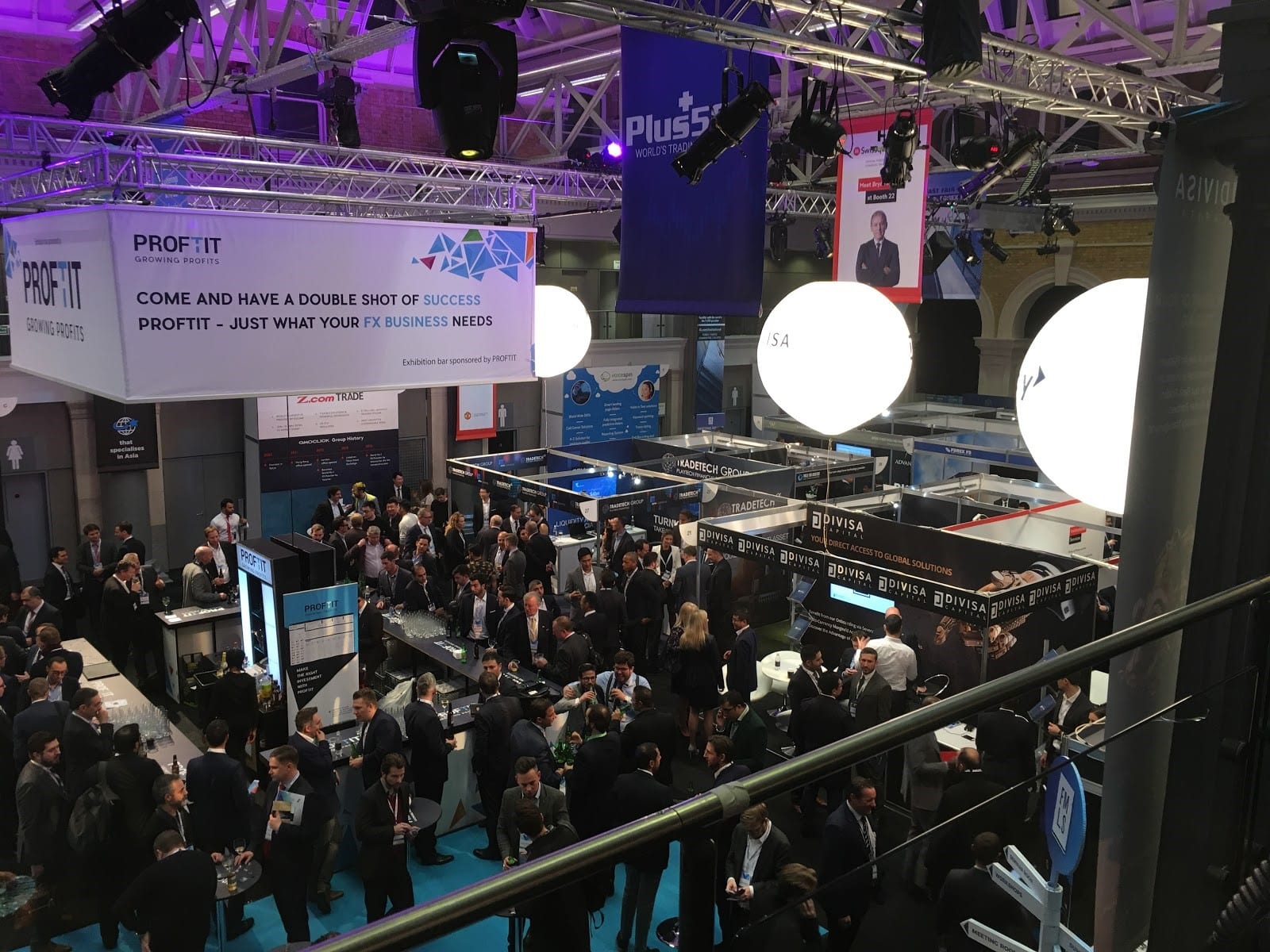 The Big Picture
Last But Not Least…
…Cryptocurrencies! Also there's a little bit of a "sit and wait" thing going on here, but not for too long, hopefully. Everybody is exhausted about the Bitcoin Future, announced by the CME – which should coming by year-end. That will solve many issues about liquidity and reputation.
Until then… We found out that there's even a Bitcoin TV station! Admiral Markets gave an exclusive interview to NewsBTC TV, which was streaming pictures with a central focus on all things crypto!
What more do I need to say about cryptos… Basically, it's all that anybody and anything was talking about at the London Summit!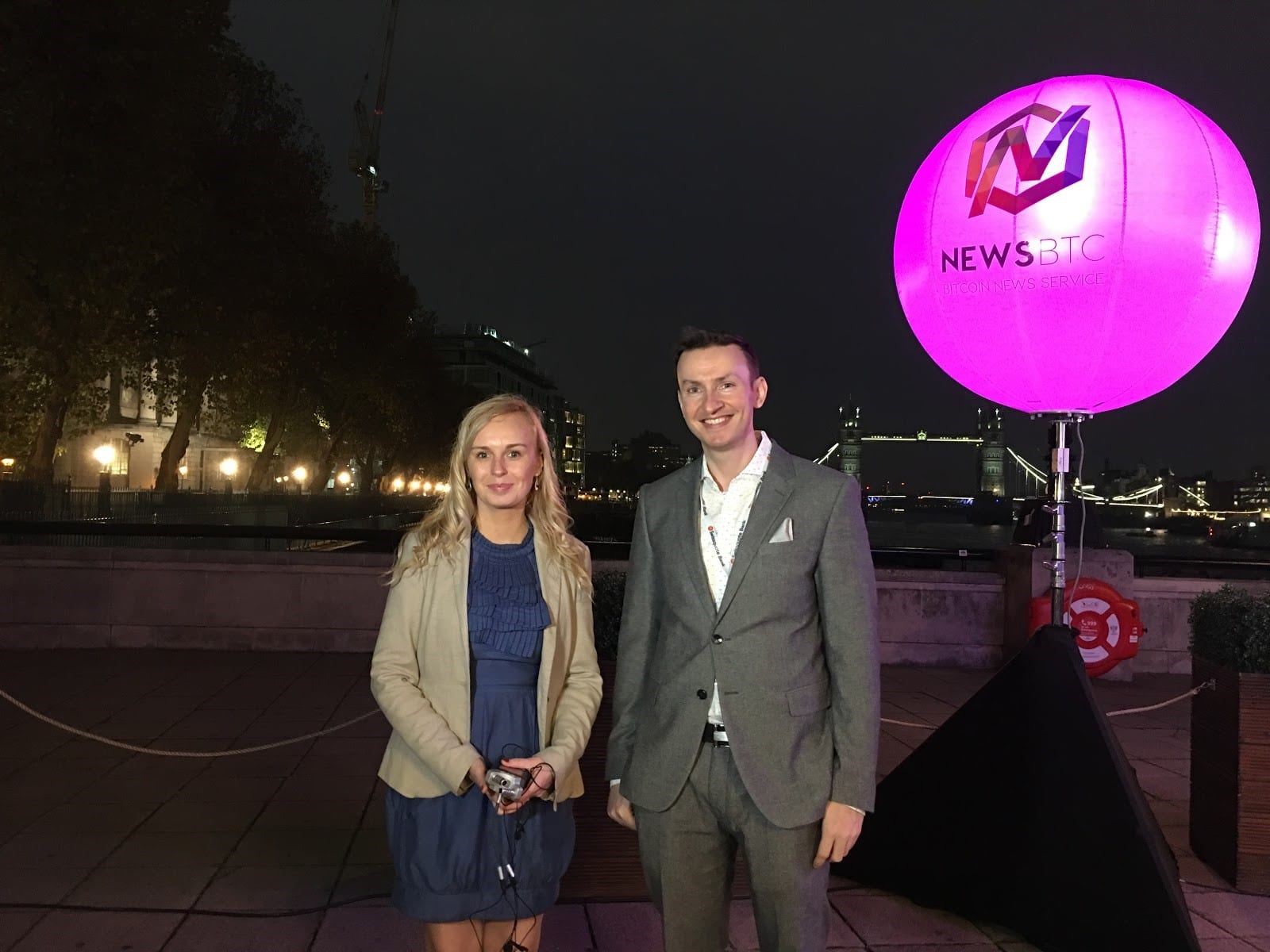 It was all about cryptos – we even gave an interview to NewsBTC TV!
That's it! I hope you enjoyed my recap of last week's summit. It was really a pleasure to attend and report on what I found there. Next week… The World of Trading!
See you next week!
---
Do you have any feedback, concerns, requests, maybe even compliments? I'd love to hear them. Please contact me via: [email protected].
Trading on margin carries a high level of risk, and this article should not be seen as advice or solicitation to buy or sell, but written for informational purposes.