Leaprate Exclusive… UK online trading leader IG Group Holdings plc (LON:IGG) has announced the launch of IG US, its US-based subsidiary offering foreign exchange (forex) services in the beginning of the month.
Through trading with IG US, clients will be able to trade on over 80 currency pairs with lower spreads vs the top two US forex brokers and zero commission.
Launched on January 31, IG US will initially be open to select clients, before being made available to the whole of the US market in early February. IG already has successful businesses operating in the US and is well placed to harness the experience from Nadex and DailyFX (which FXCM Inc sold to IG back in 2016) to drive further growth in the US.
---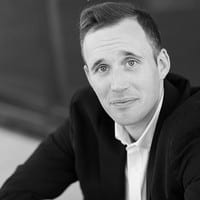 Conor Shea, Head of US Marketing at IG, joins LeapRate today to let us know all the details on the US launch.
LR: Hi, Conor, and thank you for joining us today. Why the US? What are your goals for the US market?
Conor: Thanks for having me. We're very excited about the opportunity in the U.S. and one of our first challenges is introducing this storied brand to the US audience. IG currently has very low brand awareness in the States, which is to be expected at this point in time. I actually worked for one of IG's competitors in Sydney, Australia previously and I was very aware of them.
When I got the call from IG I was very familiar with the firm and understood the opportunity right away and the global reach that the company has. Our number 1 goal is to bring that type of awareness and credibility to IG here in the US.
We have two other companies currently in the US – the North American Derivatives Exchange (Nadex) and the FX intelligence exchange company DailyFX.
The firm really wanted to take advantage of this American opportunity in the FX market. In the US there's really only two main competitors within the FX retail trading market.
There had been more players before the financial crisis. FXCM was one of the market leaders in the US but had some regulatory difficulties, which forced them out of the market. So for the last couple of years it's been a pretty, what we feel like, a pretty stagnant market here in the US, which is two competitors who really haven't innovated much.
We are going to have two players who I think are both very comfortable with where they are in the market. I've been on the project for about a year, spoken with literally hundreds of traders at this time, they've all said about the same thing: The prices are too high, there's zero customer service, zero innovation within, trading platforms, etc. so we're trying to bring this great heritage that IG has in the FX market globally and apply that to US market, to better serve the US audience overall.
LR: What separates you from the competition in the US?
Conor: Number one is product innovation. Our platforms, our mobile apps, etc. are all highly award-winning across the world, and we're bringing that to the US.
Number two is price. We are able to offer lower spreads with no commission. I think that's really key in the US. Most of our competitors
include commission in their trading cost. We offer 0.8 pips spread on EUR/USD; USD/JPY, for example, which is currently 27% lower than the top two US brokers. Including no commission at all, so that is the exact price traders are able to trade on.
Number three – customer experience, customer service.
LR: Regulations and live launch
Conor: I've led marketing initiatives for financial firms here in the US for about decade, so I'm well acquainted with US regulations. IG is specifically close with our US market regulator and we want to make sure that everything we do is in line with everything they expect a broker to do. And I think US regulators in the US, especially following the financial crisis, have done an incredible job protecting the US consumer. For us, our main goal is to champion the client and to give them the tools to trade successfully, that's why I think we work well with the regulators, to be able to provide the best
product, for the US consumer, while maintaining within regulation.
From a leverage perspective, I think that the US regulators generally limit the leverage a little bit more than other places in the world. So far there's been a lot of fallout from FXCM and the financial crisis and I do feel like the US regulator has done a good job in responding to that, protecting the consumer the best way possible. Our chief compliance officer previously worked for the NFA (National Futures Association) so I think trying to collaborate as much as possible with the local regulators is a good example.
We're pretty hyper-focused in launching the spot FX product. We are
onboarding select clients right now, so we're really getting the first opportunity to trade for the first week or two and we will be opening up to the broader US audience next week.
Right now we have select clients trading, so far the feedback's been really positive. We hear great feedback for price, product quality, customer service. I've personally had a lot of follow-up conversations with traders, to see how their experience's been so far. We're really proud of our customer service, whether they are really large traders or trading for the first time, they know that there's someone on the other end of the phone that they know by name and they can help them through whatever process they need. Whether the question is something simple like depositing funds, or maybe more advanced trading question, they always have someone here to answer 24 hours a day, 6 days a week that they can call and speak to.
By the end of the calendar year we aim to have additional products added to our offering. We will be following IG's successful model once we're live.