The blockchain space is exploding with full force. Now, besides financial institutions, fintech and technology companies are racing to introduce new blockchain and crypto-related products to offer to their clients. It really seems that the more blockchain-oriented a company becomes, the better it serves the growing tech needs of its customers.
No exception to the rule is Visa. Visa introduced special debit cards for cryptocurrencies. There are three such cards, each with special features and purpose.
The first one is the Spectrocoin card by Visa. The cards are issued by the Mychoice Company. Users can deposit cash in EUR, USD, and GBP. The replenishment of the funds is free. Virtual cards cost $9, while Bitcoin physical cards – $50. Users are also charged around $1 per months for card maintenance. While all customers of the card can withdraw money from an ATM, the transaction cost is high – in the lines of $2.5 per transaction.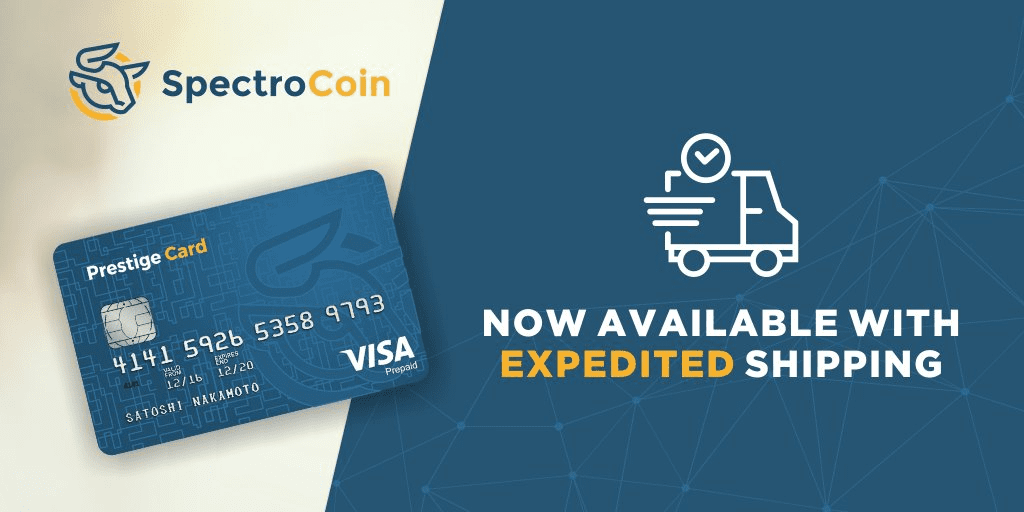 The second Visa-powered debit card is PAOcard. The card can be used primarily in the US. It is a fully-fledged debit card, and has  no ATM fee. The mobile app that goes with it allows users to purchase some cryptocurrencies using the card. The deposits are made in USD. The card can be reissued for zero fee, while the cost to acquire one is $199.
The last card is the Cryptopay debit Bitcoin card. Payments can be made in EUR, GBP, and USD. The card goes with a convenient mobile app. The card has a free shipping around the world, low commission cost and is accepted anywhere where Visa is accepted.