Payments services and technologies provider SafeCharge International Group Ltd (LON:SCH) has announced that it recently completed a £4.05 million (USD $5.2 million) share buyback.
On July 10, it purchased for treasury 1,500,000 ordinary shares at a price of 270 pence per share.
SafeCharge has not announced a formal share buyback program, so it remains to be seen if this is a one-off purchase, or if the company has a larger buyback program in mind. About six months ago SafeCharge made a similarly sized share repurchase, but nothing since then.
We would note that since that last share repurchase, SafeCharge stock has performed nicely, up nearly 40%, as the company has reported healthy financial results.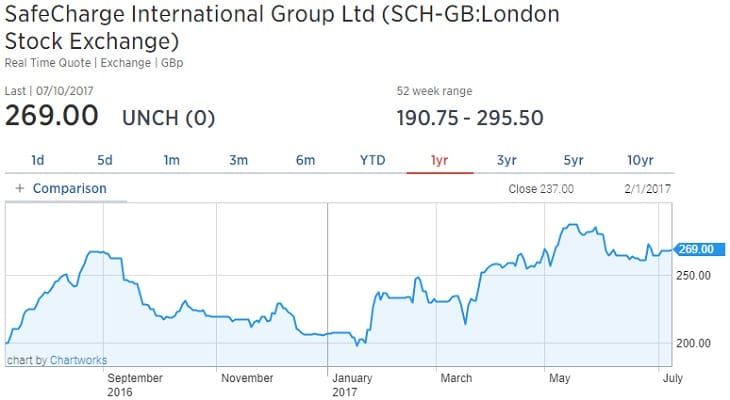 SafeCharge one-year share price chart. Source: CNBC.