A new institutional Forex trading platform is on the way for the 3rd largest currency trading market behind London and New York.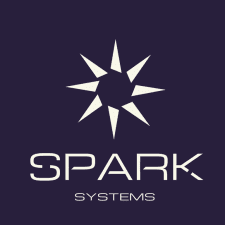 Singapore-based start-up company Spark Systems as reported first by the Straight Times is building a new trading platform to make FX trading in Singapore more cost effective and faster for investors.
It was reported that Spark Systems has raised USD $5 million (SGD $7.1 million) in funding from an undisclosed source and is currently beta testing the platform with a major hedge fund.
The company officially opened its offices at Singapore Fintech hub Lattice80, billed as the world's largest Fintech hub at over 30,000 square feet located in the Central Business District.
Spark Systems Co-founder and CEO Wong Joo Seng, fed up with excessive transaction costs in his previous role as CEO of a financial services firm told The Straits Times:
When we were dealing with firms whose trading volumes were in excess of several trillion dollars per year, total transaction costs can be $6 million to $7 million per trillion. This means that about 40 cents of every dollar earned is used to pay the market operator.
Wong co-founded the company with COO Jason Wang, previously head of institutional sales at KGI Futures, and CTO Ye Ting Song, who joined Spark Systems from U.S. hedge fund Pine River Capital Management.
With many Singapore trading firms routing orders to Tokyo and even London or New York, the milliseconds in delay can mean rejection of orders and bad pricing.
Looking to modernize the Singapore FX market, Mr. Wong concluded:
Spark exists because we can do the same job cheaper, better and faster.
According to the article, Spark Systems also received a grant from the Monetary Authority of Singapore and plans to bring its platform to the market by the middle 2017.
To check out the Straight Times article in full click here.