With the first month of the year now in the books, it is time to take a look at Forex trading volumes across the various retail and institutional FX trading platforms for January.
And, based on early returns, it looks like it was a good start to 2017 in the currency trading world.
First out of the gate is Hotspot FX, a unit of Bats Global Markets Inc (BATS:BATS), which is reporting average daily volumes of $29.6 billion, 10% above the 2016 monthly average of $27.0 billion at Hotspot.
If we excluded January 2nd's $1.7 billion from the calculation, volumes would have averaged nearly $31 billion at Hotspot during January, better than all months of 2016 at Hotspot except February.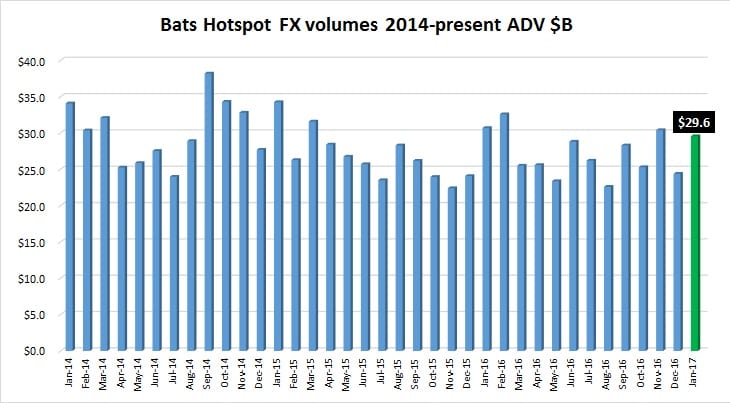 Hotspot FX parent company Bats agreed in late 2016 to be acquired by CBOE Holdings, Inc. (NASDAQ: CBOE) for $3.2 billion. The transaction is expected to close in the first half of 2017.