It was a week of change in the political world, and a week of change as well in Forex Industry News at LeapRate.
Financings, restructurings, and even a senior Forex executive facing a trial by jury after losing an appeal on taking source code and trade secrets from one company to another. And as usual, you read about it all first or exclusively at LeapRate.
Our most popular guest posts of the week included:
Some of our most popular, shared and commented-on posts this week at LeapRate included:
---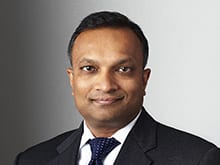 EBS BrokerTec CTO Viral Tolat faces jury trial after losing appeal on Integral source code and trade secrets. LeapRate Exclusive… LeapRate has learned that Viral Tolat, former CTO of FX technology products provider Integral Development Corporation and now CTO of the rival EBS BrokerTec unit of NEX Group PLC (formerly known as ICAP plc), is facing a jury trial for misappropriation of source code taken from Integral to EBS, as well as breach of fiduciary duty, copyright infringement, and breach of contract.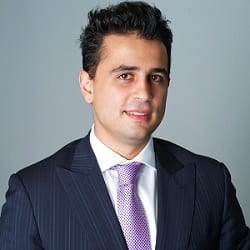 What's Divisa Capital going to do with $100 million? CEO Mushegh Tovmasyan speaks. LeapRate Exclusive Interview… $100 million is a big chunk of change, no matter what business you're in. So clearly, FCA regulated multi asset prime broker Divisa Capital has big plans in mind from its most recent fundraising, raising that amount from Gulf investors. Why raise all that money? What else can we expect to see from Divisa in 2017?
Marco Baggioli speaks on the changes at ADS Securities, forex liquidity, regulation, prime brokerage and more. LeapRate Exclusive Interview… When Marco Baggioli left his position as Global Head of FX Prime Brokerage at French bank BNP Paribas in early 2015 to be COO of the new London office of Abu Dhabi based ADS Securities, he certainly knew that he was beginning a new adventure. But he might not have realized that less than two years in he would be based at head office in the UAE, overseeing some major changes and restructuring at ADS as the company's Executive Managing Director and Global Head of Brokerage.
Morgan Stanley ups position in Forex and CFD broker Plus500 to 6.3%. LeapRate Exclusive… It looks like a number of heavy hitters are betting on a comeback in the share price of retail Forex and CFD broker Plus500 Ltd (LON:PLUS).
Paysafe buyback crosses £8 million as shares back above bet365-China concern levels. LeapRate Exclusive… LeapRate has learned via regulatory filings that payments services company Paysafe Group Plc (LON:PAYS) has spent more than £8 million buying back its own shares in the open market during the first three weeks of its £100 million share buyback program announced late last year.