CySEC has prepared and made public on its website a Table of the Successful Candidates. The date of publication, of the aforementioned table on the CySEC website, shall be the date of registration of the persons, in the public register.
The Table shows, the full name of each successful candidate, the examination taken and the registration number in the public register (CNxxxx). The Successful Candidates are reminded to use this number (CNxxxx) in their correspondence with CySEC regarding certification issues.
Table of Successful Candidates
Examinations held on 01-15/11/2016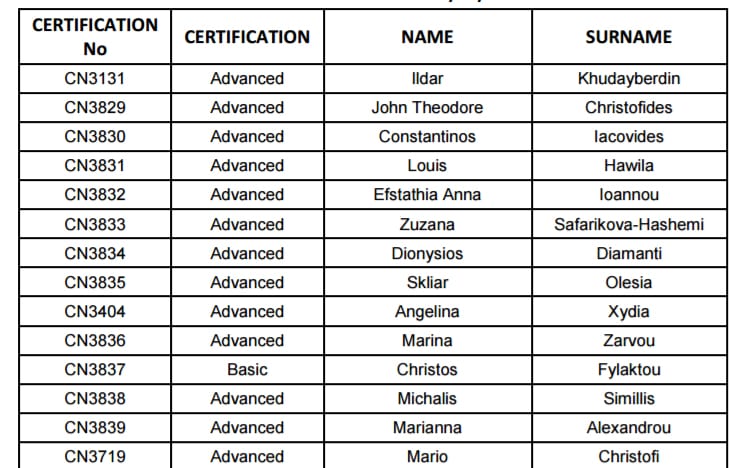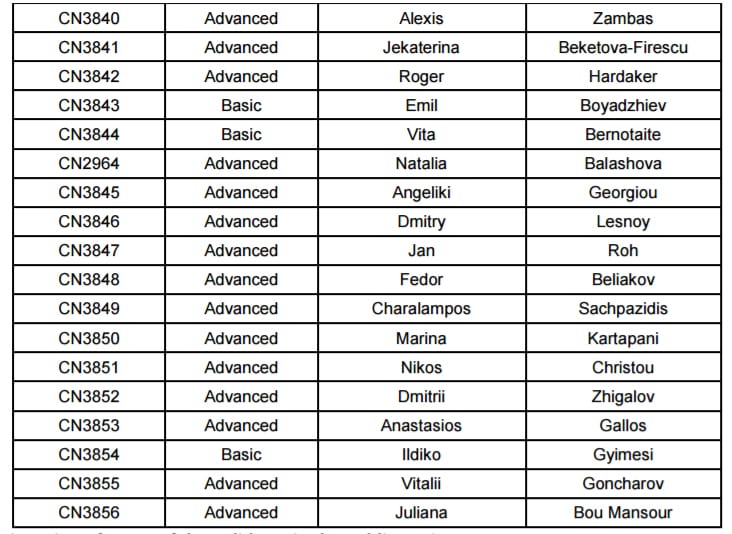 The persons listed in the above Table of Successful Candidates and who will be registered in the Public Register for the first time, must complete a Registration Form and send it to CySEC within one week from the date of the announcement of this Circular.
For the full CySEC announcement, click here.