Gregory Papagregoriou is Chief Risk Officer at BDSwiss Group and has over 13 years' experience in the audit field of the oil and gas and capital markets industry. After getting his Bachelor in Accounting and Finance from the Nottingham Trent University, Gregory gained experience in the industry as an auditor, financial controller and risk manager.
Gregory joined BDSwiss in 2016 as a Financial Controller and later moved on to lead the Risk function with responsibilities for setting up and driving the group's Enterprise Risk Management strategy and framework.
LeapRate sat down with Gregory to discuss how the company has been managing through this challenging period of global uncertainty and it's future plans.
---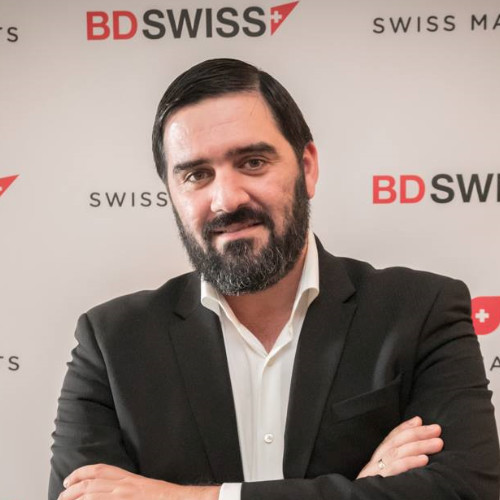 LR: Hi Gregory and thank you for joining LeapRate today. How has BDSwiss been managing through this challenging period of  global uncertainty around the COVID-19 pandemic?
Gregory: The exceptional circumstances surrounding COVID-19 brought to light risks with a new sense of urgency. Even though BDSwiss is well-positioned to weather the COVID-19 pandemic, it has still been unlike any business challenge we've faced because it poses a threat to our employees' safety and day-to-day business operations.
With a robust risk management structure already in place, we were able to take additional strategic steps to ensure business continuity. Our online operational model remained agile by switching our international operations to a remote work model to mitigate the challenges brought by COVID-19. We also addressed our employees' concerns and minimised disruptions to our operations by ensuring they had access to all the necessary equipment and support to continue delivering outstanding customer service in a work-from-home environment.
During the lockdowns, we've seen unprecedented levels of market volatility, leading to a large number of investors turning to online trading as a way to capitalise on the short-term market opportunities. This created a huge influx in our trading volumes, and we take pride in being able to onboard many new clients seamlessly and efficiently, without impacting our operations. As our trading volumes tripled, we were also faced with increasing customer needs, so we had to make important investment decisions including acquiring more servers, hiring new talent and working relentlessly to refine our products and platforms.