This article was submitted by Michael Stark, market analyst at Exness.
---
The uptick in Chinese inflation as released this morning has boosted sentiment on commodities, notably oil. Meanwhile shares have generally retreated so far today, with various indices including the DAX retracing slightly from last week's all-time highs. Inflation data from the USA is the focus of weekly forex data, with reactions by GBPUSD, XAUUSD and BTCUSD possible on Wednesday afternoon GMT.
Central banks were again fairly inactive last week with no significant meetings or decisions. The only meeting due this week is the National Bank of Poland on Wednesday at noon GMT, with no change expected to the reference rate for the zloty of 0.1%.
The key releases of regular data this week include American annual inflation and core inflation on Wednesday afternoon GMT. Record loose monetary policy and ongoing fiscal stimulus in many countries have brought inflation into greater focus so far in 2021, with expectations high that commodities will react positively to a significant uptick. The other main event is the UK's balance of trade on Friday morning.
Gold-dollar, four-hour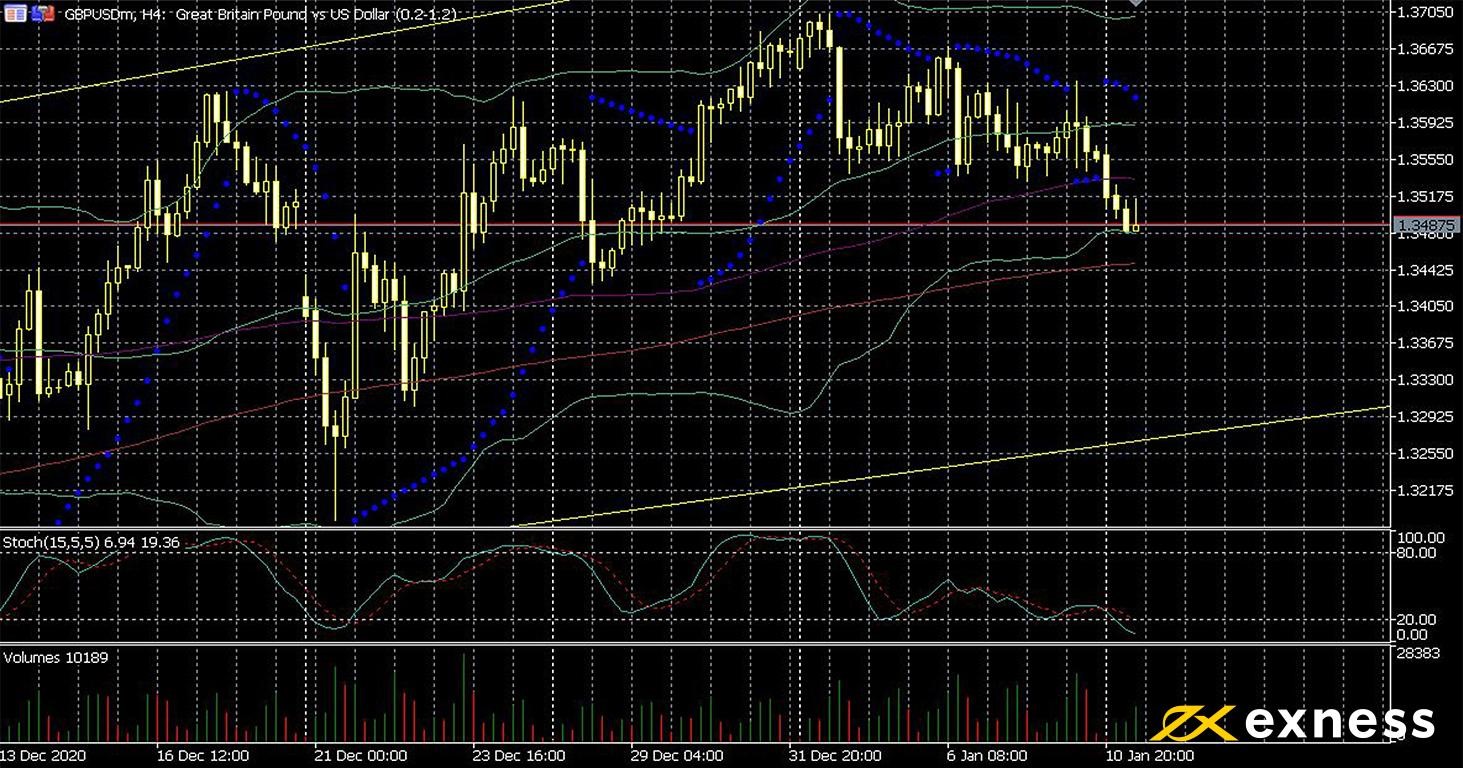 Despite an unexpectedly weak NFP on Friday, the pound has continued to lose strength against the dollar so far today. Negative 140,000 was the first decline in American employment since the early stages of the crisis in March-April last year. Meanwhile the UK remains among the worst affected countries by the current wave of covid, with most of the country locked down for the next few weeks at least as vaccines continue to roll out.