This article was submitted by Michael Stark, market analyst at Exness.
---
The first trading of 2021 started without many serious surprises as most active trends from the end of last year continued. Chinese manufacturing PMI continued to indicate expansion this morning though not as much as expected. Traders' key focus this week is on Friday's NFP: this preview of weekly forex data looks at XAUUSD, UKOIL and EURUSD ahead of the big event.
Central banks were understandably inactive in most cases over the holiday. The only change was the Central Bank of the Republic of Turkey which hiked its one-week repo rate to 17% on Christmas eve. No significant central bank is due to meet until the Bank of Canada on 20 January, so we can expect more focus on regular data this fortnight.
Apart from Friday's non-farm payrolls, the main events this week include balance of trade from Australia, Canada, the USA and Germany from late on Wednesday night to Friday morning. The usual range of Canadian and American employment data on Friday afternoon including the NFP means that symbols with the loonie and greenback are likely to be highly active then, especially USDCAD itself.
Gold-dollar, four-hour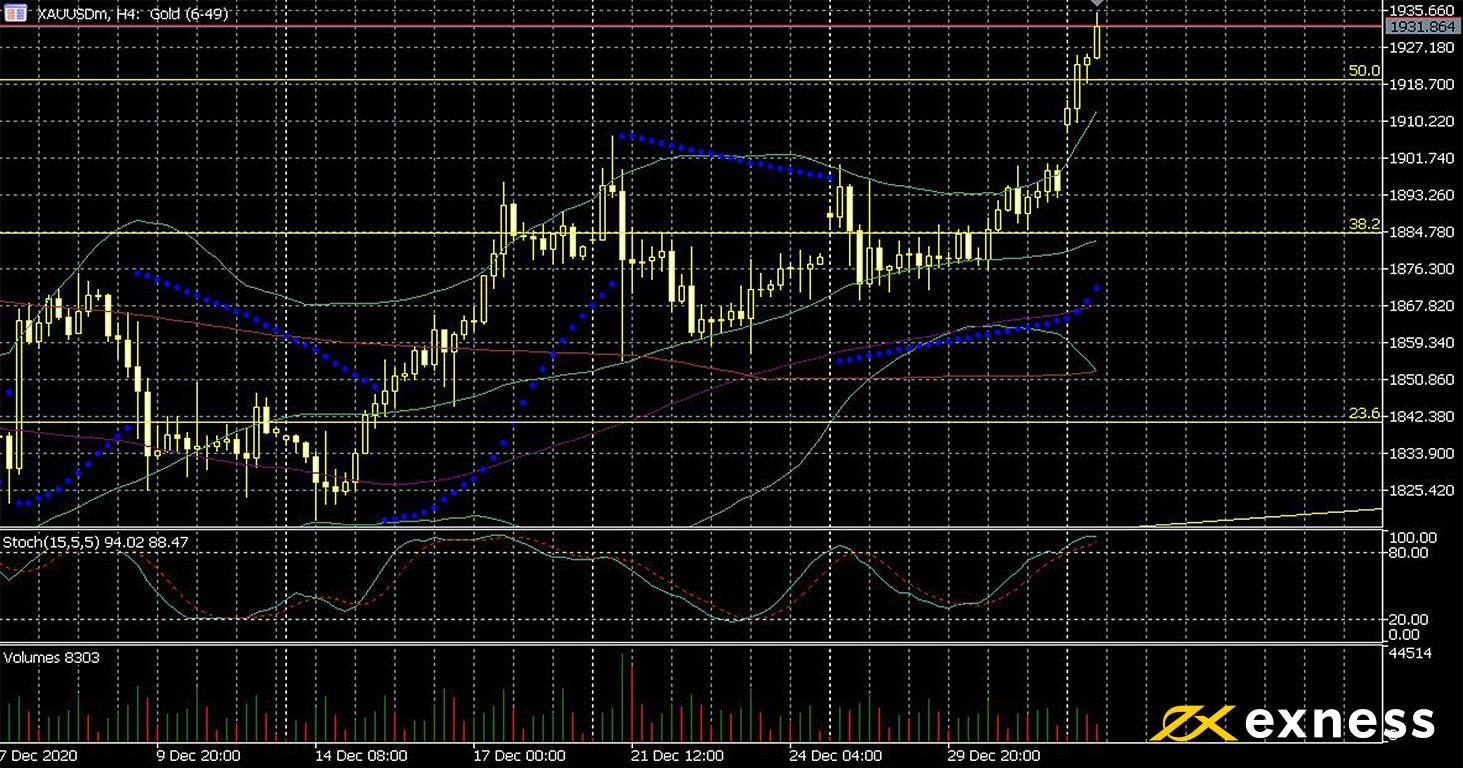 Gold is up about 2% so far today as the dollar continues to weaken and expectations of rising inflation remain. Large deficits in national budgets and current accounts in many countries are likely to keep the yellow metal in focus as a hedge against inflation this quarter in the absence of significant new fundamental drivers. Rollout of vaccines around the world is currently tempered by more restrictive measures in many countries.