This article was submitted by Michael Stark, market analyst at Exness.
---
Various European indices reached new highs this morning GMT as positivity on economic recovery remains high and the American government is expected to approve plans for new fiscal stimulus within the next few days. This preview of weekly forex data looks at EURGBP, CADJPY and UKOIL.
The only significant surprise from central banks last week was the Banco de Mexico's loosening of policy, cutting its benchmark rate a quarter of a percent to 4%. No notable activity in monetary policy is expected this week, but most traders will be eyeing news of Congress' passing the Democrats' $1.9 trillion package of fiscal stimulus.
Some of the most important regular releases of data this week are annual inflation from the UK, Canada and Japan. Other key figures include tomorrow's German sentiment and balance of trade from Japan. The only data from the USA this week of high importance are retail sales and the FOMC's minutes, both on Wednesday.
Euro-pound, daily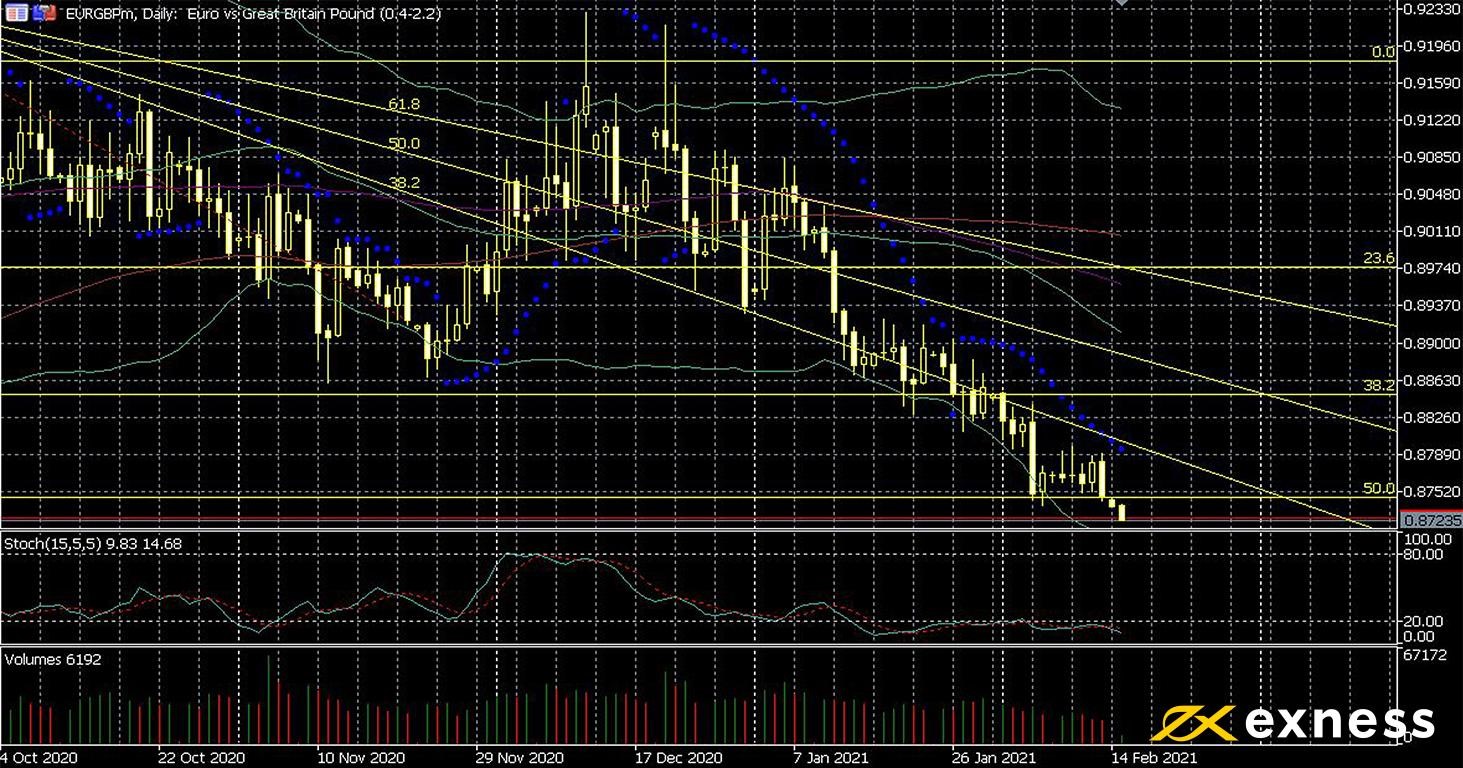 The pound has been among the best performing major currencies over the last few weeks, reaching a fresh nine-month high against the euro today and a new high of around three years against the greenback. Freight traffic across the Channel is now more than 90% of February 2020's volume, and generally decent British GDP data last Friday considering the circumstances has boosted sentiment on sterling. Preliminary GDP growth for Q4 in the UK was 1% and, combined with an upwardly revised 16.1% for Q3, shows that a double-deep recession has been avoided.