This article was submitted by Michael Stark, market analyst at Exness.
---
The performance of equity markets at the start of the week was mixed, with participants still somewhat nervous about inflation and a degree of uncertainty over monetary policy. The main focus of regular data this week is inflation from the USA on Wednesday. Today's preview of weekly data looks at XAUUSD and USDJPY.
There wasn't any activity among major central banks last week, with the same expected this week. Markets are increasingly pricing in the higher likelihood of the Fed hiking its funds rate in March, with about 70% of participants expecting a hike on 16 March according to CME's FedWatch.
Wednesday's inflation data from the USA, core and non-core, are critical for determining the direction of American monetary policy in the further future and how instruments like gold might move over the next few weeks. Other nations such as China, Russia and France will also report on inflation this week. Australian, British and Chinese balances of trade are regionally important releases over the next few days.
Gold, daily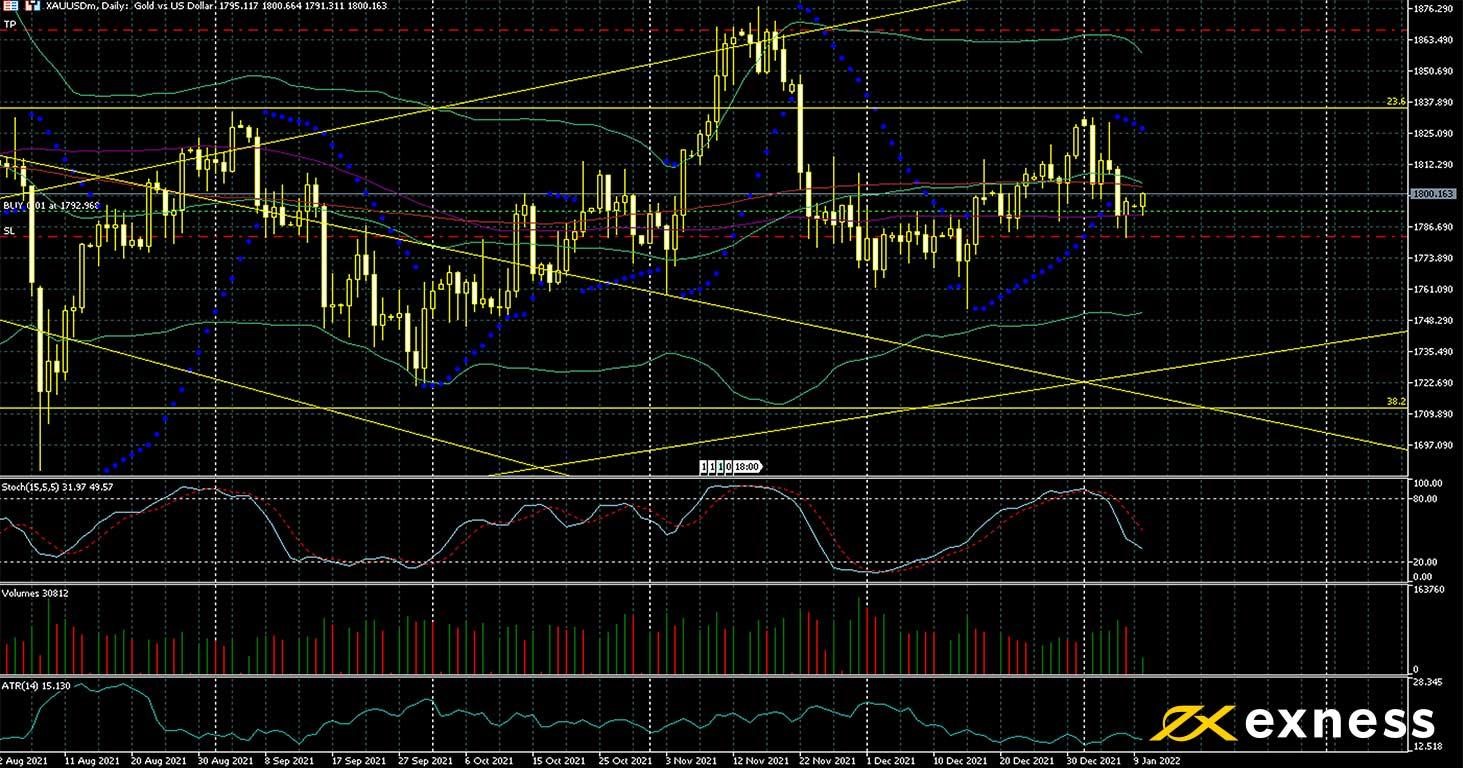 Gold started the week below $1,800 and close to a three-week low amid rising yields from American bonds and the possibility of this week's data supporting monetary tightening in the USA within the next few months. Conversely, nervousness in stock markets, a rising VIX and the still low chance of real rates beating inflation until next year are positive factors for the yellow metal.