This article was submitted by Michael Stark, market analyst at Exness.
---
Many European shares began the new year with gains as sentiment has remained generally strong and markets still seem to be perceiving the threat from omicron as overblown. After a fairly slow start to the year of trading as usual, activity is likely to pick up towards the middle of the week around the FOMC's latest minutes and ahead of European inflation and the NFP on Friday.
Central banks were generally inactive last week as is usual for the week between Christmas and new year. Markets have mostly priced in faster and stronger tapering of quantitative easing this year in most major economies, so focus is likely to remain on central banks and inflation, especially the Federal Open Market Committee's latest minutes on Wednesday night and inflation from the eurozone on Friday. The next critical meeting is the Fed on 26 January.
Apart from the releases noted above, big regular data this week such as balance of trade from Germany and the USA on Thursday and Friday respectively might drive more movement for euro-dollar and other widely traded instruments like possibly gold. Before the key releases, many instruments are likely to consolidate amid relatively low volume as participants build positions gradually.
Brent, daily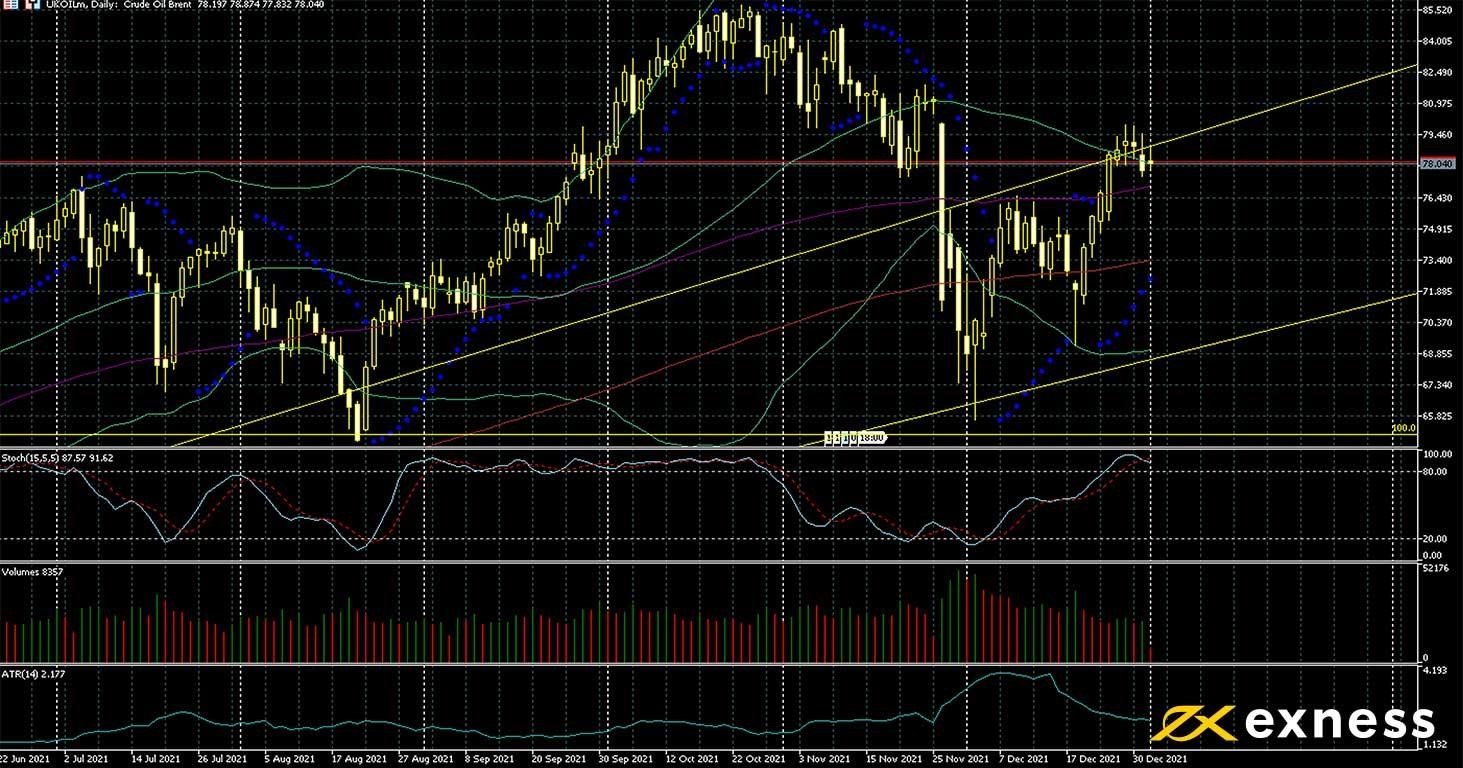 Oil has bounced quite strongly since the week before Christmas as fears over omicron's possible hit to demand appear to have been unfounded so far. OPEC+'s virtual meeting on Tuesday is expected to result in an increase of 400,000 barrels daily in February as planned. The cartel and its allies' apparent confidence in the face of steadily rising American supply has boosted sentiment, while recent disruption of supply from Libya has also been a positive for the price.