This article was submitted by Michael Stark, market analyst at Exness.
---
The recent selloff of bonds and rising yields has continued so far this week as participants increasingly price in an extended cycle of tightening monetary policy. Meanwhile oil has retreated somewhat since the end of last week as more major cities including Shanghai have entered lockdown. This preview of weekly data looks at UKOIL and EURUSD ahead of OPEC+'s meeting on Thursday and key job data from the USA on Friday.
Mexico, South Africa, Norway and Hungary all raised their base rates last week as expected. Traders have concentrated in the last few weeks on comments from senior members of the Fed explicitly allowing for a two-step rate hike: as of Monday 28 March, the likelihood of a hike to 0.75-1% on 4 May is about 70%. The next major central bank to meet is the Reserve Bank of Australia on 5 April.
The most important releases this week in regular data are of course the NFP and related job data from the USA on Friday afternoon GMT. Before these, though, markets are also looking at inflation from Germany and other major countries in the EU. If the current large movements in bond markets continue combined with oil and gold's recent volatility, correlations might drive significant activity for many instruments even in the runup to Friday's important figures.
Brent, daily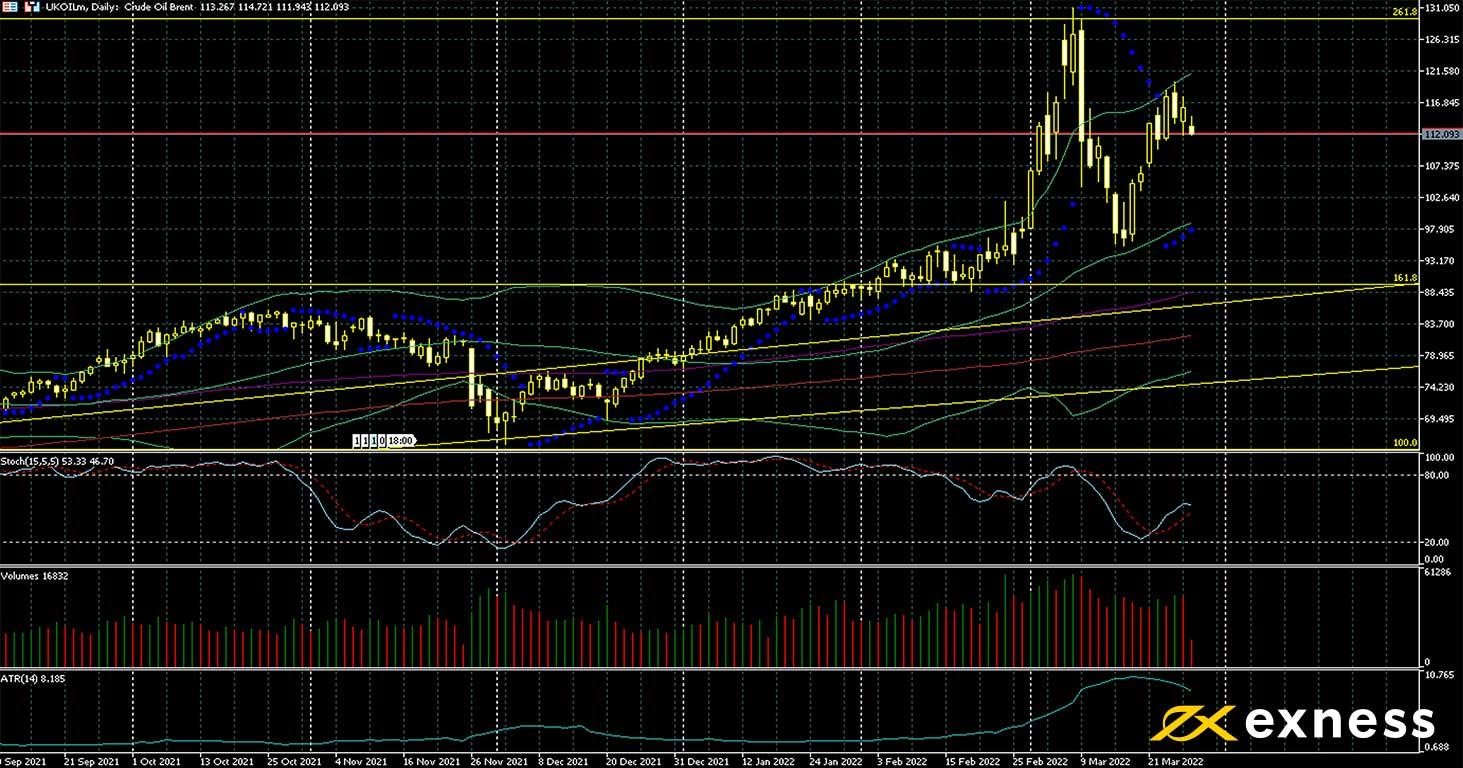 Brent has declined since last Thursday's open as lockdowns were broadened across China and participants started to price in weaker demand, ignoring for the time being the lack of consensus on further sanctions against Russia. Markets generally seem to be reacting positively to reports at the start of the week that Turkey might host in-person talks between Ukrainian and Russian leaders.