Wage growth in the UK, excluding bonuses, has risen at its fastest pace in nearly 10 years during the three months to the end of August, boosting sterling as upbeat data on the mortgage market also helped offset no-deal Brexit fears.
Pay rose by 3.1%, compared with a year ago, while inflation for the same period was 2.5%.
Last week, Bank of England (BoE) chief economist Andy Haldane said he saw signs of a "new dawn" for wage growth.
The latest official data also showed unemployment fell by 47,000 to 1.36 million in the three months to August. The jobless rate remained at 4%.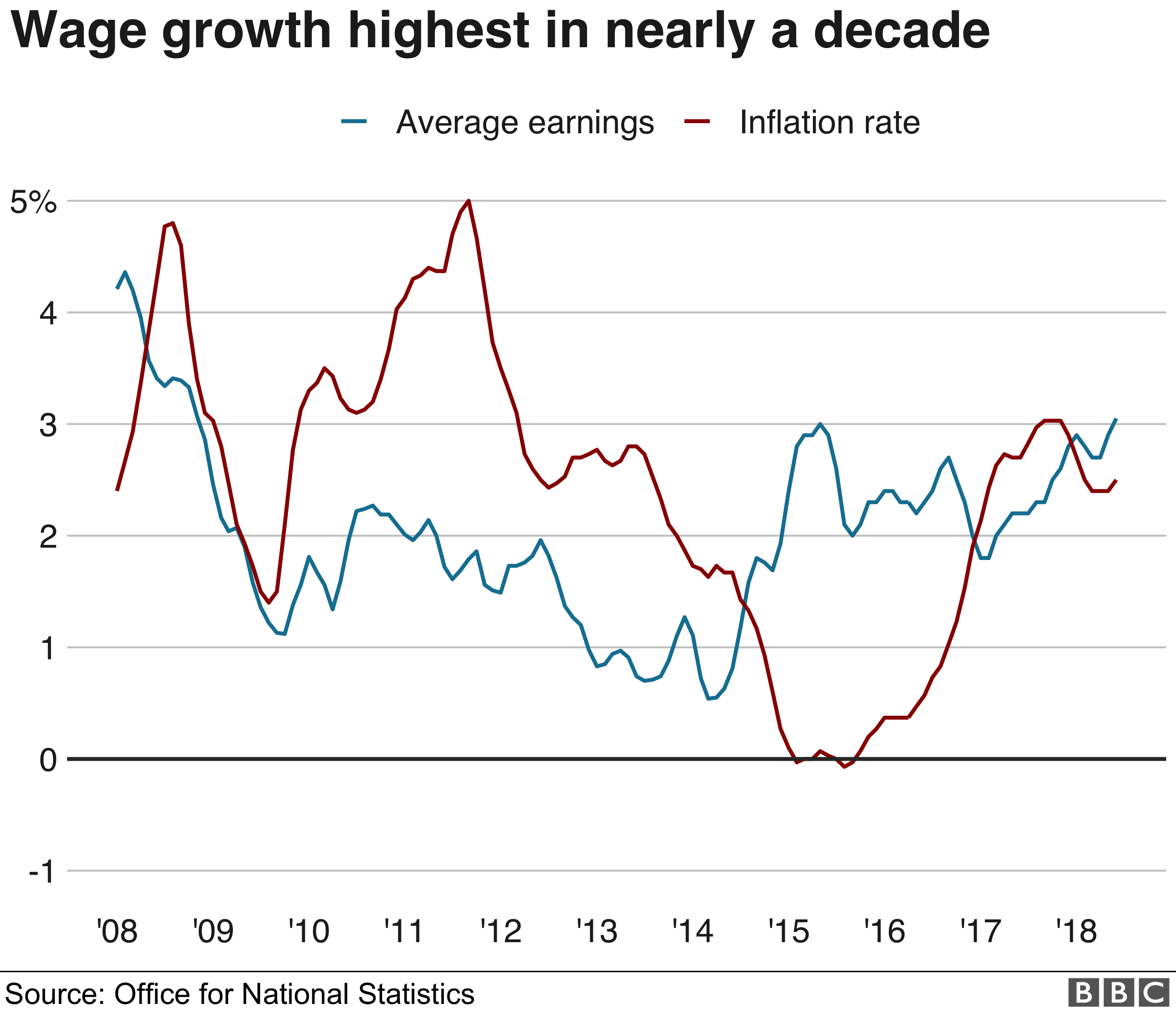 Following today's UK wage data, see below analysis from John Goldie, FX Dealer at Argentex, explaining how, among other things, defensive action by the BoE may lead the Pound to GBP-EUR parity:
"While data points, such as this morning's average earnings, will unsurprisingly cause a reaction in the market, the impact on sentiment will remain limited for the time being. Wage inflation on the rise will help justify a tightening of policy from Carney and co. but the reality is that there is unlikely to be an interest rate change until the Article 50 outcome is known – either through a deal being done and dusted, or the two year period to March 19 runs out; the direction of the rate change could therefore, feasibly, be in either direction. The arguments for a rate hike are already there with headline inflation above target and wages – a key piece of the puzzle – also following suit.
"For now, though, sterling remains far more influenced by the incessant assurances from various players in the negotiation that a divorce deal is almost there – 70% to 90% done apparently depending on which talking-head has the microphone at the time. Sterling appears to lurch higher on each of these (despite Barnier's 85% assertion seemingly a step backwards from the 90%+ previously implied) but behind each headline is always the same caveat that key differences remain, namely Northern Ireland.
"The danger is that of falling into the trap of assuming that, by hook or by crook, a deal will get done in the end. It's a risky assumption to hold on to given commentators' general failings when predicting political outcomes in the recent past. Perhaps we will indeed get there in the end, but the chances of that happening are less than the headlines would imply and the downside of a No Deal for sterling is great. Not only will the uncertainty of the situation weigh heavily on the currency but the prospect of the Bank of England taking defensive action, regardless of the prevailing inflationary conditions, would help to send GBPEUR towards record lows, with the prospect of parity quickly looming into sight."