This article was submitted by Antreas Themistokleous, market analyst at Exness.
---
UnitedHealth Group to possibly continue their earnings beating streak
The shares of UnitedHealth Group Inc (Symbol 'UNH') has gained about 4% of its valuation in the last quarter of the year. UnitedHealth Group Inc is expected to report its earnings for the quarter ending December 2022 on Friday 13th of January before market opens. The consensus EPS is $5,17 compared to the result for the same quarter last year of $4,48.
'The company has had a straight earnings-beat streak in the last 4 quarters with the last 2 quarters having an average surprise of 6.27%. This means that the company seems to have a tradition of overachieving and exciting market expectations on their earnings report making them an attractive investment especially from institutional investors who are already a large majority of the investors in the company.' said Antreas Themistokleous, market analyst in Exness.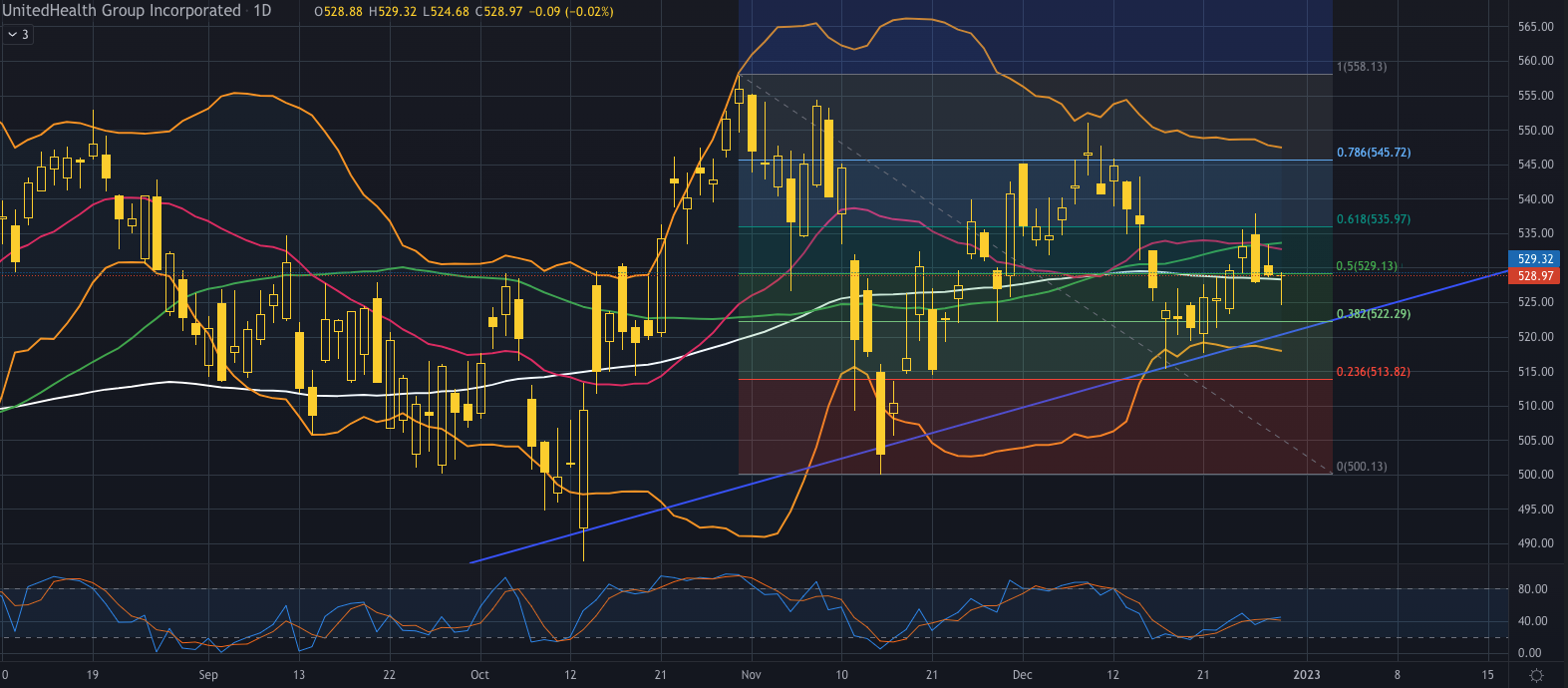 On the technical side the price retested the daily bullish trendline last week and resumed the upward movement currently trading just below the $530 price area where it found support on the 100 day moving average and the 50% of the daily Fibonacci retracement.
Since the 100 day moving average is still trading well above the faster 50 and 20 day moving averages it might indicate that the price will remain above its daily trendline and possibly continue to cover the losses incurred in the first half of December in the following sessions.