Multibank FX aggregation service FXSpotStream today announced that State Street has joined the Service as a liquidity providing bank to FXSpotStream's price aggregation service.
State Street is the 13th bank available to clients connected to FXSpotStream's Service. The addition of State Street adds to the liquidity available from FXSpotStream's existing liquidity providers, which include BofA Merrill Lynch, BTMU, BNP Paribas, Citi, Commerzbank AG, Credit Suisse, Goldman Sachs, HSBC, J.P. Morgan, Morgan Stanley, Standard Chartered and UBS.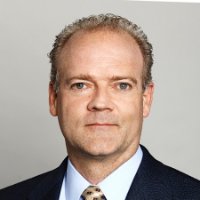 Alan F. Schwarz, CEO, stated:
We are very pleased to add State Street to the existing panel of global banks on our Service. The addition of State Street addresses demand from our clients to add their liquidity. We expect to have State Street live globally in early Q4.

Close to six years after we started the business, our rapid growth continues on all fronts. As we have increased the number of liquidity providing banks, we have dramatically increased the volume supported by the Service. On the day of the US election last year we supported a record USD49b with November 2016 also hitting an ADV record of USD22.3b. Our overall volume growth has continued this year and in August we recorded the second highest ADV in 2017 and increased the volume supported 55% on a year on year basis.

At the same time, our product offering has expanded with the addition of NDFs and NDS earlier this year and precious metals swaps this month to complement the existing product line up which includes FX spot, forwards, swaps and spot precious metals on our API and GUI. Next quarter we plan to deploy an analytics suite which will allow our banks and clients to view in real-time details about the "life cycle" of a trade and other metrics including best execution and spread analysis.
Jeremy Armitage, Global Head of eFX, added:
We are extremely pleased to join FXSpotStream as their latest liquidity providing bank. We have focused over the last few years on significantly improving our electronic pricing service, and the products we offer to our clients. Our eFX client base has expanded rapidly, and with that growth we are seeing increased demand for our liquidity on FXSpotStream.

FXSpotStream is now established as an important execution venue for our foreign exchange clients and market counterparties. Joining FXSpotStream will help continue the expansion of our eFX franchise by leveraging FXSpotStream's global network from colocation sites in NY, London and Tokyo.