Along with the news of the underlying architecture for NEX Infinity, NEX Optimisation announced today that it has restructured to organise the business in a way that clients want to consume services and address their own financial, regulatory and operational challenges. The restructure transforms the way NEX Optimisation delivers its services to clients.
As part of the restructure, NEX Optimisation has launched five new 'solutions pillars' powered by TriOptima, Traiana, Reset, NEX Data, ENSO and Abide Financial. The solutions pillars will allow NEX Optimisation services to interoperate, forming end-to-end solutions that solve collective industry problems such as trade and portfolio management and regulatory reporting.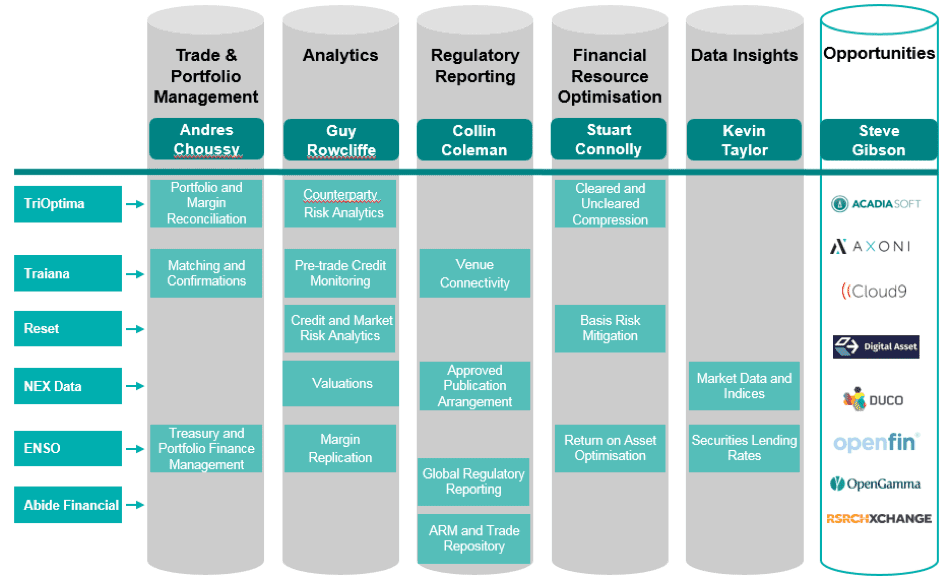 The solutions pillars will be led by:
Andrés Choussy, Head of Trade and Portfolio Management
Guy Rowcliffe, Head of Analytics
Collin Coleman, Head of Regulatory Reporting
Stuart Connolly, Head of Financial Resource Optimisation
Kevin Taylor, Head of Data Insights
Steve Gibson, Head of Opportunities
The Trade and Portfolio Management solutions pillar will be led by Andrés Choussy who joins NEX Optimisation from J.P. Morgan where he headed the Derivatives Clearing business in the Americas. In his previous role, Andrés served as the J.P. Morgan Board Member for Traiana and was a Member of the CME Clearinghouse Risk Committee, ICE Clear US Futures Risk Committee, the LCH US FCM Advisory Committee, and the CME OTC FX Steering Committee. Prior to this, Andrés held a number of positions at J.P. Morgan, including: Global Co-Head of OTC Clearing, Global Head of FX Prime Brokerage, and Head of Credit Derivatives Clearing in the Americas.
To support Andrés in growing NEX Optimisation's Trade and Portfolio Management solutions pillar, Stephen Best has been appointed Head of Foreign Exchange Solutions. Stephen joins NEX Optimisation from NEX Markets where he was Head of FX Options for EBS. Prior to joining the company, Stephen held positions as CEO of FX Bridge Institutional Services, Global Head of Electronic Trading and Distribution for State Street Global Markets and Global Head of eCommerce Strategy for J.P. Morgan's Global Currencies and Commodities Group.
The new solutions pillars will be delivered to clients via NEX Infinity, NEX Optimisation's cloud hosted, Software as a Service (SaaS) platform, which will enable them to connect once under a single master services agreement and select the services they need from one place.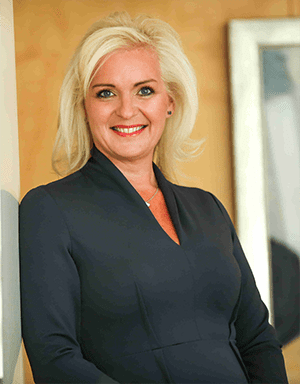 Jenny Knott, CEO of NEX Optimisation, said:
NEX Optimisation's raison d'être is to lead the transformation of market structure. In order to do this, it was important for us to rethink how we service our clients. By combining our services which have natural synergies into end-to-end solutions, we are transforming ourselves and organising our business in a way that helps clients solve their own financial, regulatory and operational challenges.