Electronic trading network operator NEX Group PLC (LON:NXG) has announced that it is undertaking what it calls a "significant restructure" of its post trade division NEX Optimisation, which will see the departure of CEO Jenny Knott.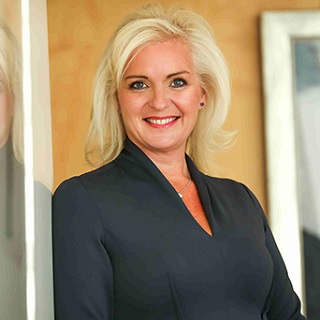 Jenny Knott joined ICAP, now NEX, in August 2015 with a strategic mandate to transform the company's portfolio of post trade, risk and information businesses into a fully integrated division with a single, unified operating model. According to the company, Jenny's vision, through NEX Infinity, was to provide clients with one connection to all NEX Optimisation services and those of third parties, to help them optimise their operational and financial resources. In her time at NEX, Jenny has brought in a highly experienced new team and put into motion many changes to operate under the new, client-centric structure. As a result, Jenny now feels that the time is right to step down and concentrate on pursuing new challenges outside of NEX.
Ken Pigaga, Global Chief Operating Officer (COO) of NEX (pictured above) has been appointed CEO of NEX Optimisation effective immediately. Jenny Knott will remain with the company for a period to ensure an orderly handover.
Ken Pigaga will remain in his role as a Director on the NEX Board. He will hand over his Global COO responsibilities to Sam Wren, Group Chief Financial Officer (CFO) of NEX, who will assume the role of Global COO in addition to her role as Group CFO. Ken will continue to work alongside Sam on the NEX Transformation programme, given the material contribution that NEX Optimisation will make to this programme.
Michael Spencer, CEO of NEX, said:
Jenny joined NEX with a mandate to transform our post trade division, future-proofing it to take advantage of the many opportunities that the changing regulatory landscape and rapid technological advancement afford to NEX. In her time with us she has evolved our client strategy and implemented a simpler and more unified operating model, identifying and adopting new and emerging technologies. Jenny's significant contribution will have an enduring impact on the business and we wish her every success for the future.

Ken has worked closely with Jenny as part of the NEX Transformation programme and is ideally placed to assume the role of CEO of NEX Optimisation. Ken's experience leading complex change-management programmes will help us deliver on the financial aspirations and cost savings identified, while his experience managing technology functions will allow us to execute the roll-out of NEX Infinity to our clients. I'm confident that Ken will successfully take NEX Optimisation to the next level of its growth.

The Board and I thank Sam Wren for taking on the role of Global COO in addition to her role as Global CFO. We are entering a very exciting stage in the evolution of NEX and I believe that we have the right management team in place to deliver on our strategy.
Jenny Knott said:
I am proud of the achievements of the NEX Optimisation leadership team. In just over two years we have transformed ourselves to transform the industry. From Sweden to Tel Aviv, my talented colleagues will continue to work with clients to solve industry-wide challenges and help them grow their businesses. Having redesigned NEX Optimisation, it is now time to let them execute on the new structure and for me to pursue new entrepreneurial opportunities.
As confirmed in the trading statement on October 2, 2017, NEX remains committed to the financial aspirations set out earlier in the year and has identified additional cost savings over and above the £25 million previously announced, more details of which will be given at the Half Year Results on November 20, 2017.